The wood stoves with oven MM-EH, have been designed for heating by radiation and convection in addition to being able to cook in its oven made of stainless steel of large dimensions.

The stove is made of 5mm thick laminated steel to ensure a long life of the equipment and incorporates the cast iron combustion grate.

The cooking oven incorporates a thermometer and grill, in the large capacity combustion hearth we have a barbecue grill and an ash collection drawer where the primary air regulator is located.

The front door incorporates a glass ceramic ceramic resistant to 900 ° C with special ceramic shielding with support in stainless steel and secondary air inlet that improves combustion.

The supply of the stove can be front or corner, the front model has upper or later smoke outlet.

Technical data
Nominal power: 13.5 kW
Actual power: 10 kW
Performance: 75%
Heating capacity: 100 m2
Maximum length firewood: 60 cm
Concentration CO (to 13% O2): 0.62%
Fuel: Firewood / briquettes
Oven (Width / Bottom / Height): 590/320 / 250mm (MM-EH25) 460/320/210mm (MM-EH26)
Weight: 132 kg
Smoke output: Ø150mm

Constructive details
- Sober and elegant design.
- Made of 5mm thick laminated steel.
- Cast iron grate.
- Glass vitro ceramic resistant to 900 ° C.
- Crystal of large dimensions.
- Stainless steel oven with thermometer.
- Ashes drawer of air inlet regulator.
- Woodcutter at the bottom.
- Cold hand system for door and oven.
- Grill for oven, grill for roasts, useful
cleaning and poker.
- Top or rear flue gas outlet (MM-EH25)
upper smoke outlet (MM-EH26).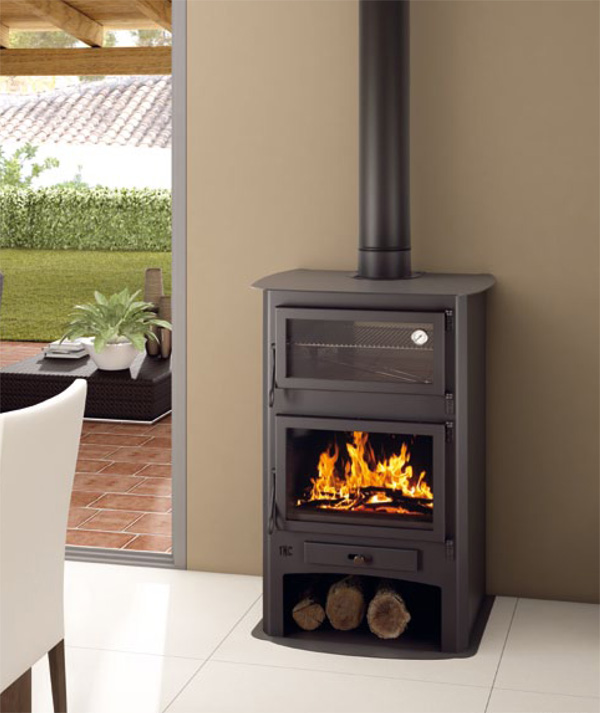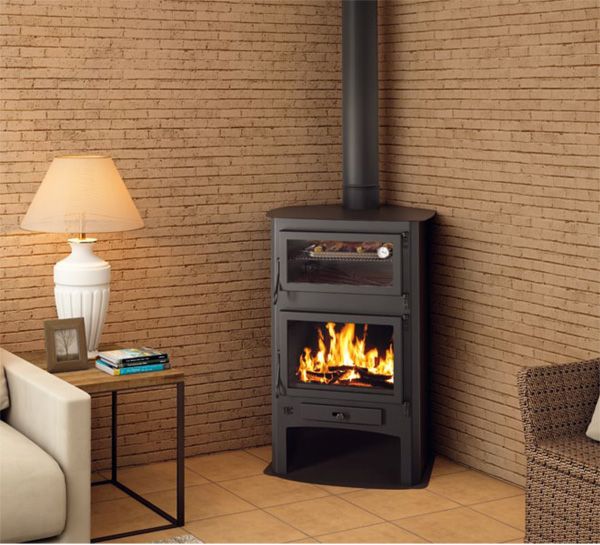 Download PDF Catalog
Request information