Portable evaporative cooler 5,760 m3/h - FR-07-100-007-VR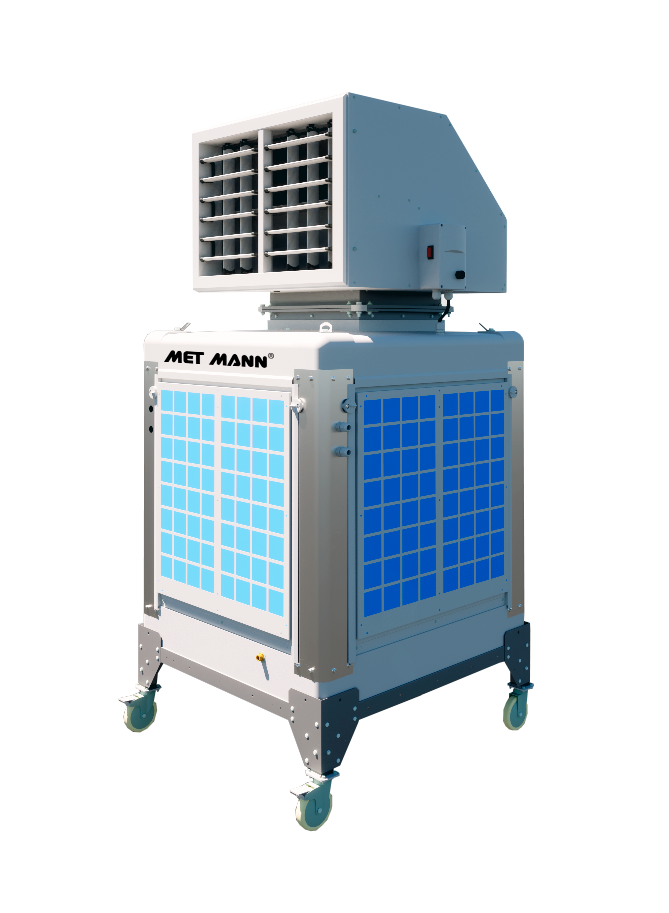 - Water tray and roof made of polyamide with UV protection.
- Posts made of AISI-304 stainless steel.
- Cooling panels type 5090 100mm thick.
- Intake grids painted in oven baked polyester in gray RAL 7035.
- Centrifugal fan group in galvanized steel.
- Electrical panel with speed regulator and ON/OFF switch.
- 10m hose with quick coupling system.
- Manual emptying system.
- Quick opening of the panels with half-turn fasteners.
- Hydraulic and electrical installation connected at the factory.
- Portable base.
- Air diffusion with front grille (ask for another type of diffusion)
- Type G4 air intake filters (optional)
- UV lamp to prevent the growth of micro organisms (optional)
Model: FR-07-100-007-VR
Air flow: 5,760 m3/h
Cooler panel thickness: 100mm
Panel efficiency: 90%
Fan motor power: 0.75 kW
Fan speed: Variable
Sound level at 3m: 64 dB (A)
Voltage: 220V/I/50Hz
Dimensions (Width/Depth/Height): 825/825/1700mm
Weight: 110 kg