The use of swimming pools is becoming more and more common but they remain limited for their leisure in the hot seasons, more and more, the pools are being covered to be able to enjoy them throughout the year but apart from enhancing the cover, a heating system to be at a suitable comfort temperature.
At MET MANN, we have the POOL MANN hot air generator, an equipment specially designed for heating indoor swimming pools.
Operating principle
The system consists of installing the equipment on the outside of the enclosure and by means of a gas-oil or gas burner we provide heat in a combustion chamber and exchanger, by heating the external parts of these components, the air from the fan passes through them. zones and its temperature increases around 32ºC and is distributed inside the covered swimming pool, increasing its temperature evenly.
The air sucked in by the fan is filtered and in this way we ensure that the treated air is free of dust particles, insects, etc.
Another advantage to take into account is that by using a hot air heating system, we reduce the degree of ambient humidity and help the dehumidification systems of the installation itself to be more efficient.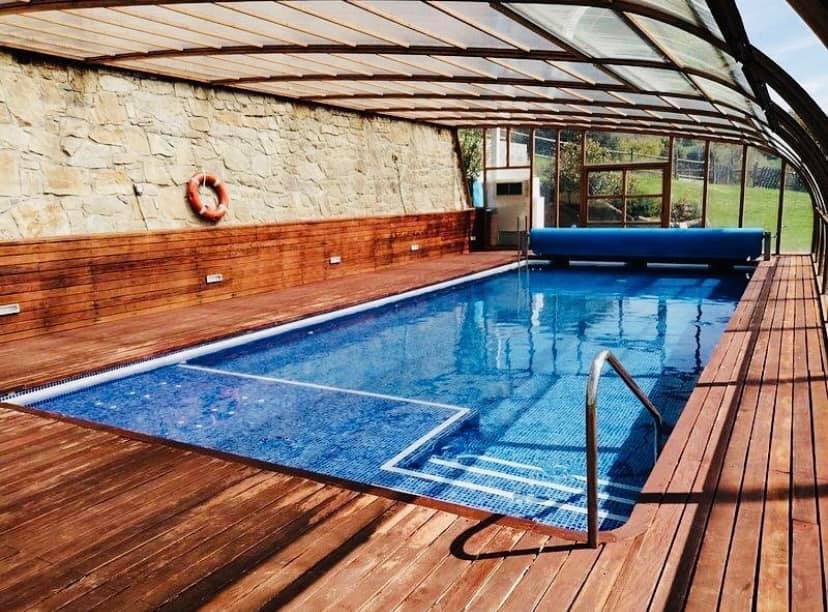 Fields of application

Our indoor pool heating system can be used in any type of private pool, rural houses, sports centers, etc ... it can also be used to heat event tents or premises where an air heating system is required. , where the equipment must be installed outside the enclosure.
Product catalog

You can access the catalog of our POOL MANN hot air generators by following this
Link
For more information you can contact us at Tel. +34 93 851 15 99 or whatsapp +34 616 48 95 30