Evaporative air conditioning installed in a 900m2 car dealership
Example of evaporative air conditioning installation in a 900m2 car dealership.
The solution provided is that of an evaporative air conditioner with a high flow rate and available pressure of 60,644 m3/h with a section of duct and 6-way air diffuser.
The electrical consumption of the installed equipment is 18.5 kW for a total area of 900m2, that is, for each heated m2, an electrical consumption of 20.55 W is required.
Our recommendation, whenever possible, is to design high-flow evaporative air conditioning equipment and a centrifugal fan for:
- Lower noise level compared to equipment with axial fan
- Lower energy consumption under equal conditions
- Lower maintenance costs
- Reduction of installation costs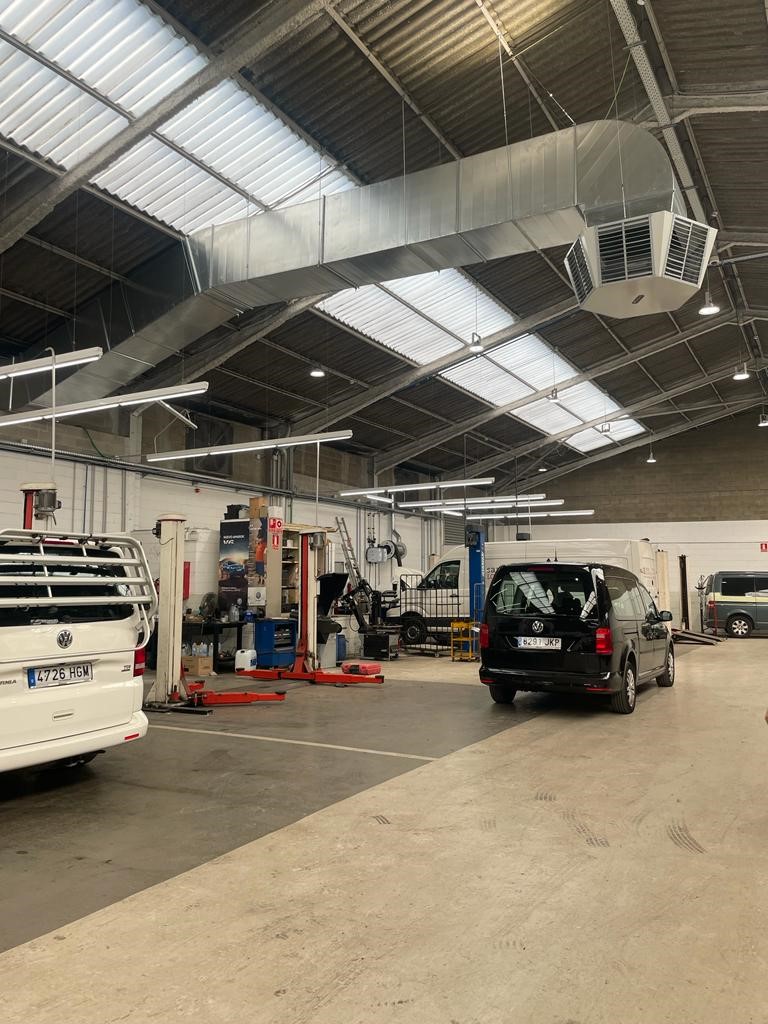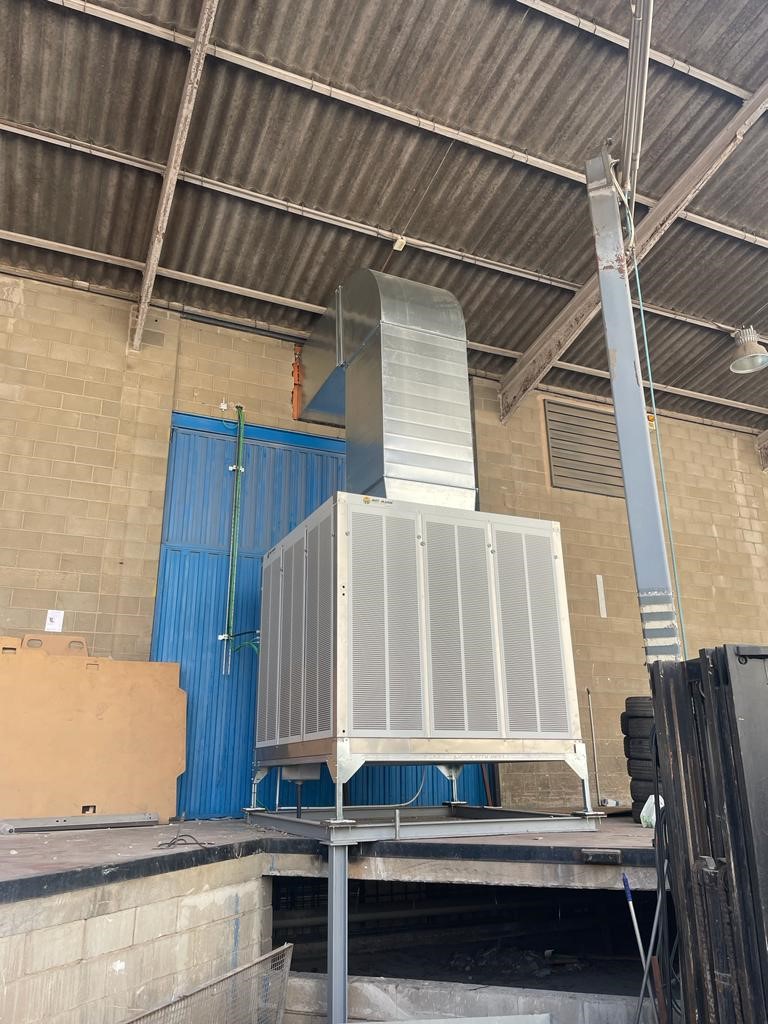 More information on Tel. +34 93 851 15 99