Over the last few years, different businesses oriented to the practice of indoor sports have emerged: paddle tennis centers, CrossFit boxes, gyms, etc. that join traditional indoor sports such as basketball, futsal or even swimming. These types of sports are usually practiced in spacious environments, pavilions or even renovated industrial buildings that they require air conditioning and ventilation support that guarantees optimal conditions for practicing any sport.
Therefore, we want to tell you about the advantages of our MET MANN evaporative equipment for air conditioning in sports halls, paddle tennis courts and sports halls.
Example evaporative air conditioning of more than one court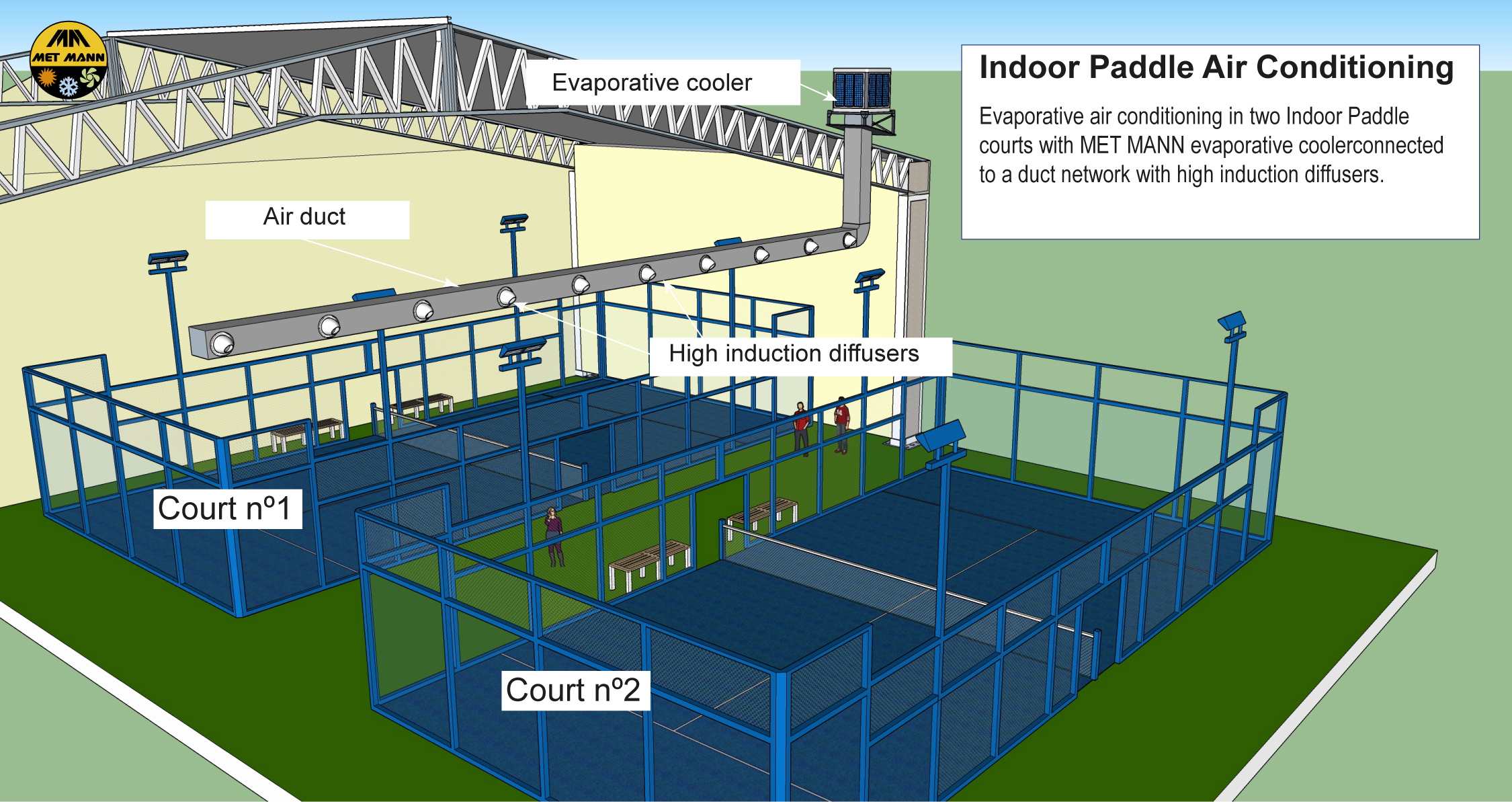 Example evaporative air conditioning in a paddle tennis court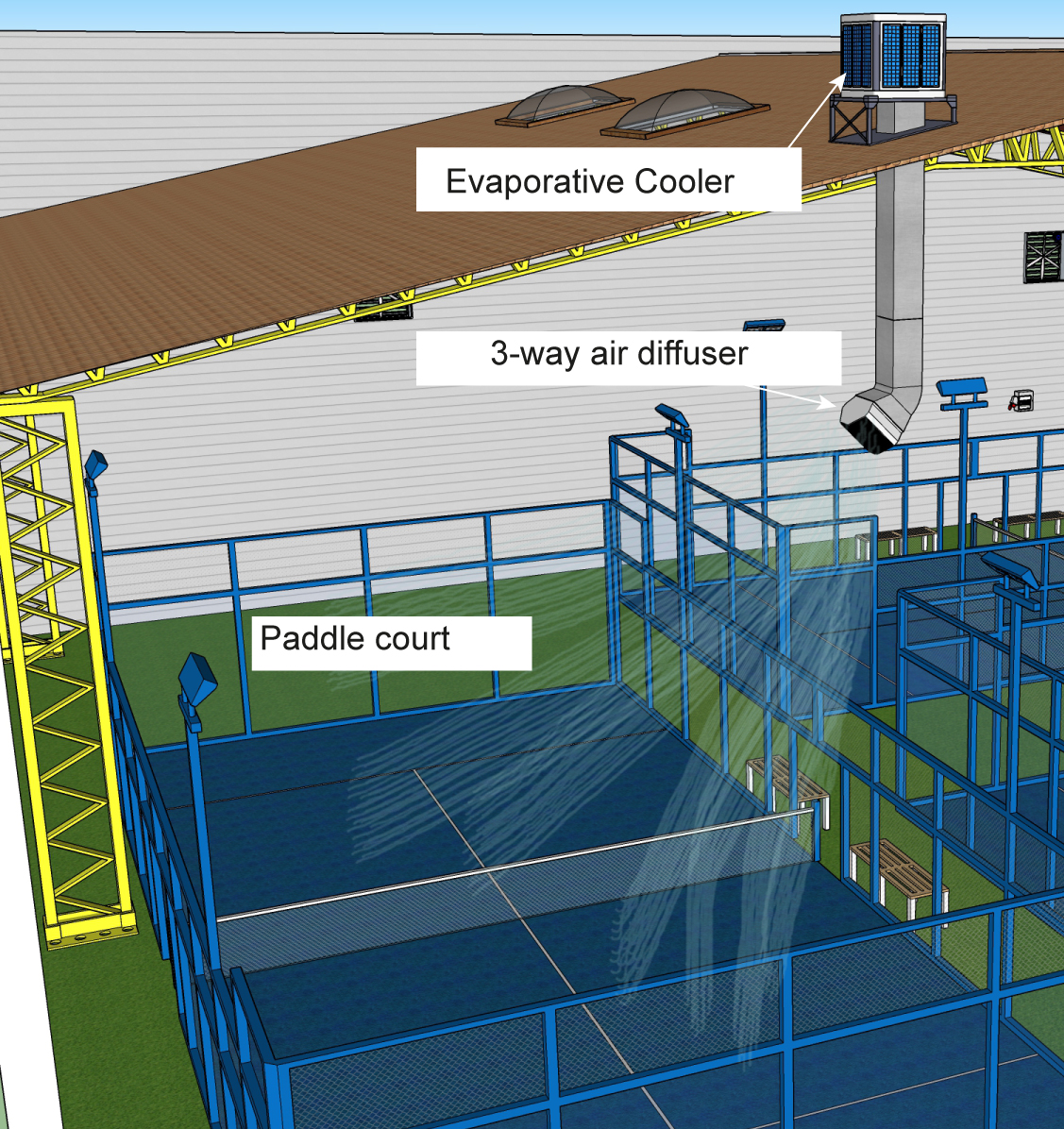 Why install an air conditioning system on indoor paddle tennis courts?
In recent years, paddle tennis has established itself as one of the most practiced sports in our country and therefore, numerous businesses have emerged that make indoor paddle tennis courts available to users.