Recently it has been executed in the form of turnkey, the integral air conditioning of an industrial warehouse of 400m2 located in the Garriga dedicated to the electrical supply and assembly of electrical panels.


Our task has been to provide solutions to the problems of cold and heat in the establishment besides providing auxiliary systems for recovery of heat in winter and extraction of heat in hot weather.


For the execution of this project the following equipment has been used:


- 250kW hot air generator with diesel engine model MM-250-G.

- Evaporative cooler of 38.000 m3/h with upper air outlet model AD-40-VS.

- Ceiling fans to lower the stratified hot air on the roof and thus get up to 30% savings.

- 30,000 m3/h hood extractor to extract hot air from the room when the evaporative cooler brings fresh air into the room

HELIX BOX MANN 110

.

- Network of air distribution ducts with grids.


The solution provided by MET MANN has been a resounding success and the customer has been fully satisfied, as the investment has been much lower than other systems in both purchase price and energy consumption.
Equipment installed outside the premises to be air-conditioned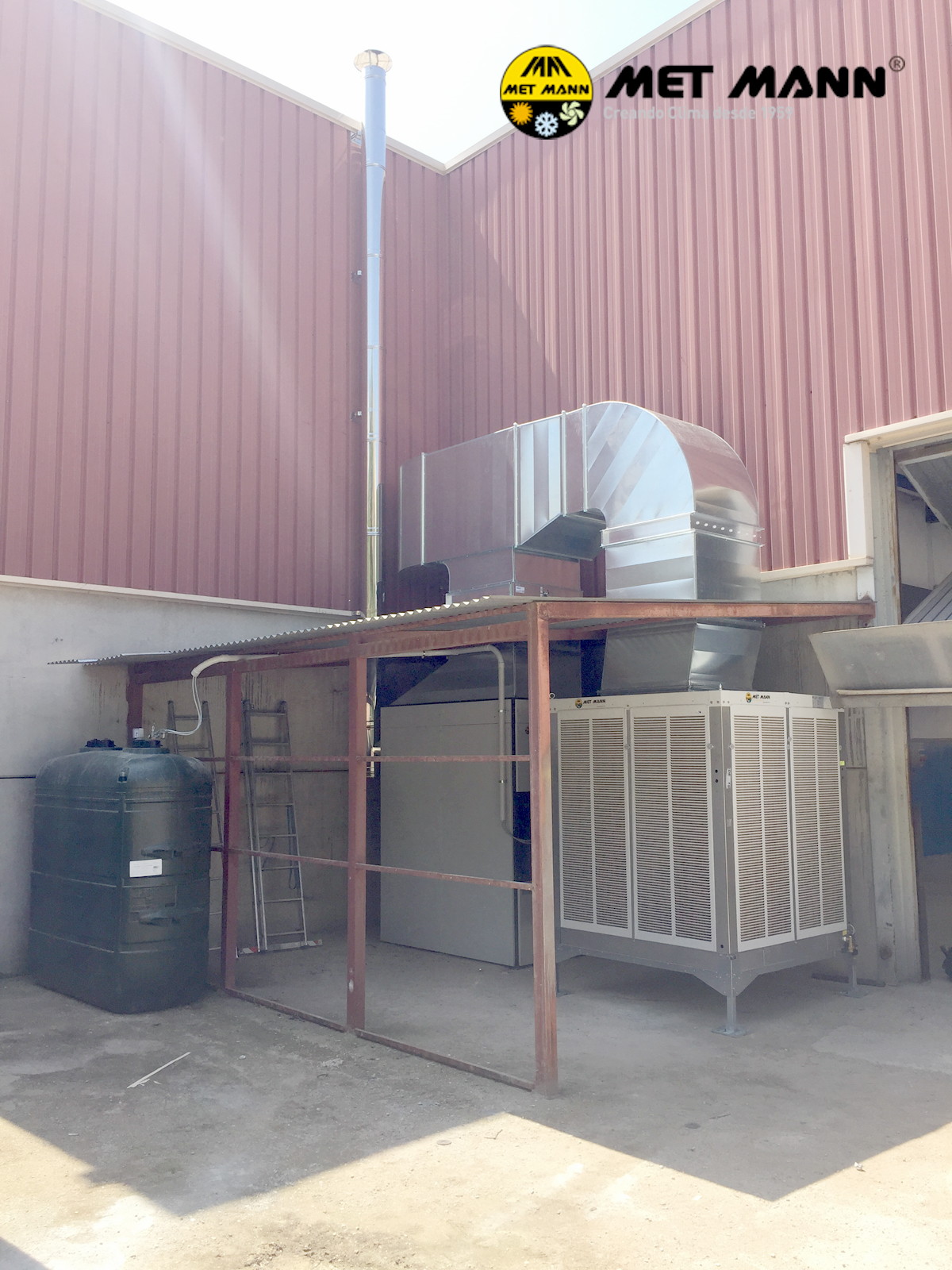 250 kW hot air generator with diesel engine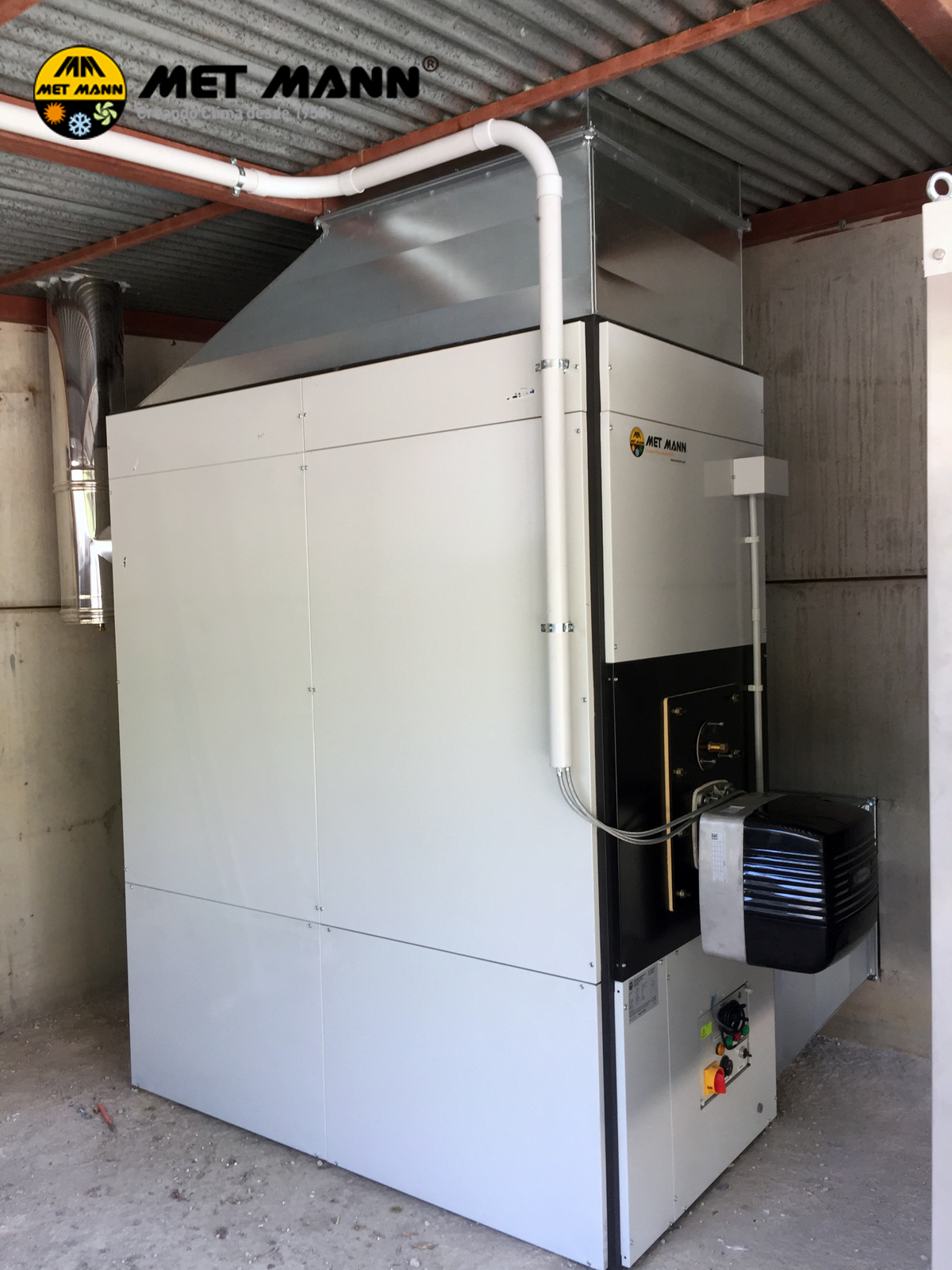 Evaporative air cooler with upper air outlet 38.000 m3/h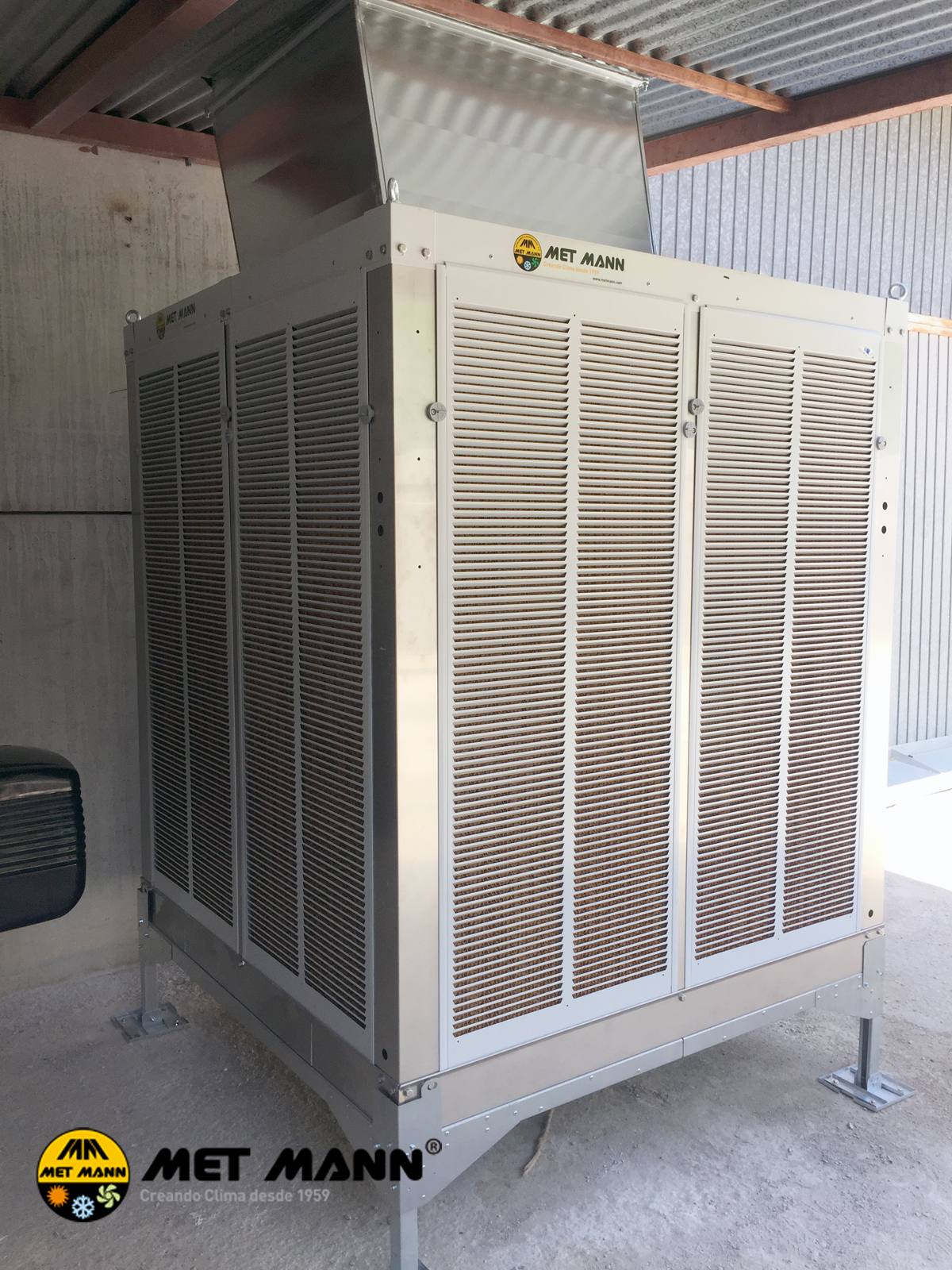 Cover extractor 38.000 m3/h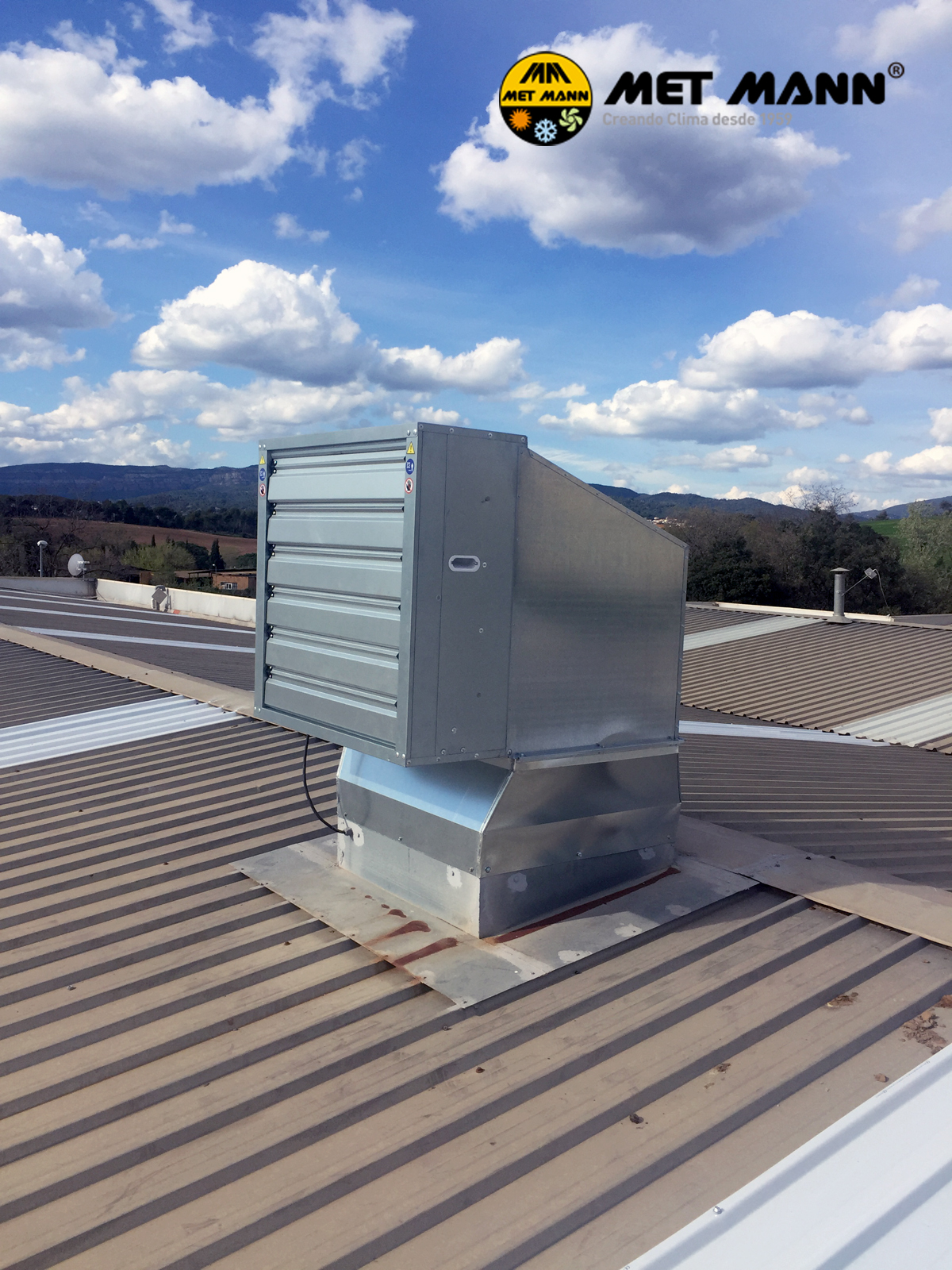 External duct with regulation damper
Indoor duct network with air distribution grilles
You can download our catalogs of heating and evaporative cooling in these links:
We are at your complete disposal in:
MET MANN - Creating Climate from 1959
Tel. +34 93 851 15 99
C/ Fontcuberta, 32-36
08560-Manlleu (Barcelona)
SPAIN
metmann@metmann.com
www.metmann.com