POOL MANN hot air generators are a perfect solution for the heating of closed premises where a heating system is required where the heat generating equipment must be located outside the room to be heated.
Its operation can be diesel, methane gas or propane gas and its operation is based on heating the air drawn in by the fans and driving the hot air inside the room to be heated.
The main advantages over other heating systems are:
- Reduction of acquisition and installation costs.
- Very fast heating system.
- Air diffusion can be direct or a network of ducts can be applied to channel the air into adjacent areas where the equipment has been installed.
- 90% combustion efficiency.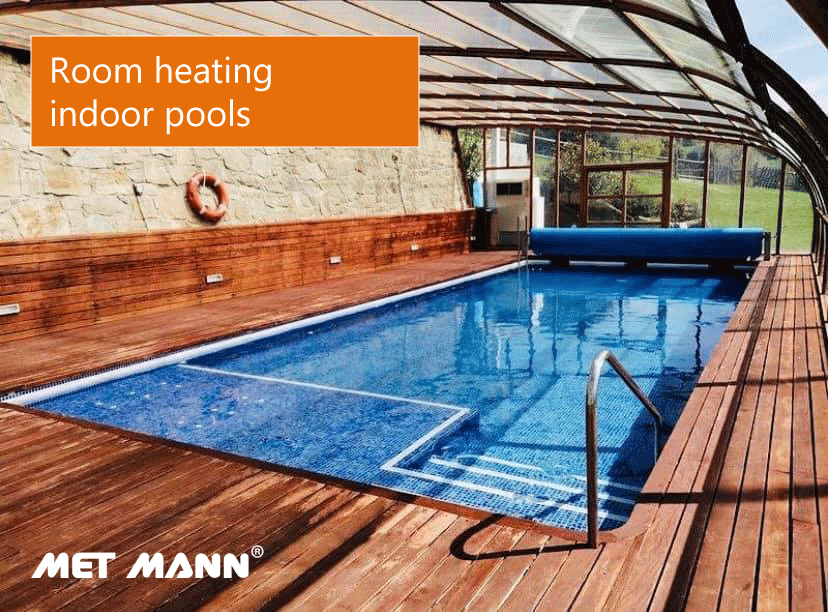 Indoor pools, event tents, warehouses, greenhouses, etc.