Evaporative air coolers for evaporative air conditioning in industrial, commercial, agricultural or livestock premises

Evaporative air conditioners are a natural cooling system that uses water as a cooling element. Its basic principle of operation is to aspirate the outside air and pass it through some water-cooled cooling panels, once the air passes through this panel it cools and increases its humidity.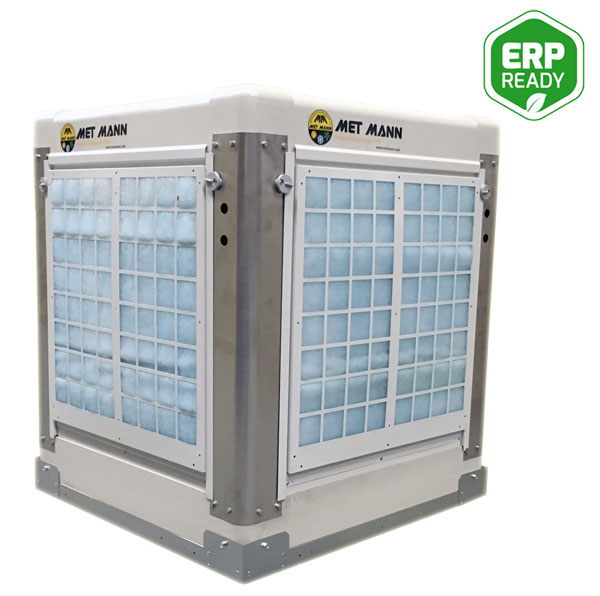 Once this process has been carried out, the air is propelled inside the room to be heated and based on the appropriate renovations and extraction of air, a comfortable comfort temperature and adequate indoor air quality for people are reached.

The AD SMALL PREMIUM evaporative air conditioners,
develop an air flow of 5,360 m3/h at 20,500 m3/h with a maximum available pressure of 100 Pa
, its cooling capacity is suitable for premises from 67m2 to 255m2. For larger surfaces, more units can be installed or equipment with higher air flow can be selected from our
AD BIG PREMIUM
product range.
Its operation is totally ecological because no type of refrigerant gas is used in addition to requiring 80% less electricity compared to conventional air conditioning equipment.
Another aspect to take into account, is the constant renewal of indoor air that ensures eliminating stale environments of odors and fumes.



"We comply with the energy efficiency ErP"
Instalation and maintenance:

The installation of evaporative air conditioners consists of a single-phase or three-phase electrical connection according to the selected model, a network water connection, support bench, electrical control panel and air diffusion elements or ductwork network.
Its maintenance consists in carrying out an annual review of the cooling panels and a general cleaning of the equipment.
Characteristics:

- Rigid structure made of thick polyamide and internally enervated.
- Cantonera posts made of stainless steel AISI-304.
- High efficiency cooling panels with protection grids in gray RAL 7035.
- Centrifugal fan group in galvanized steel.
- IE3 high efficiency electric motors.
- Bearing protection cover to prevent corrosion.
- Base bench with legs for easy transport and installation.
- Automatic emptying system patented by MET MANN.
- Continuous drainage to avoid the concentration of mineral salts.
- Quick opening of panels with half-turn fasteners.
- Hydraulic and electrical installation connected at the factory.
- Possibility of supply with stainless steel panels.
- They can be supplied with filtering systems to meet the BRC food standard, ATEX engines, etc.
Airflow:

AD SMALL PREMIUM evaporative chillers provide an air flow of 5,360 to 20,500 m3/h with a maximum available pressure of 100 Pa (for more pressure, consult).

Air supply positions:

Depending on the model selected, the air outlet may be lower (V), lateral (H) or higher (VS).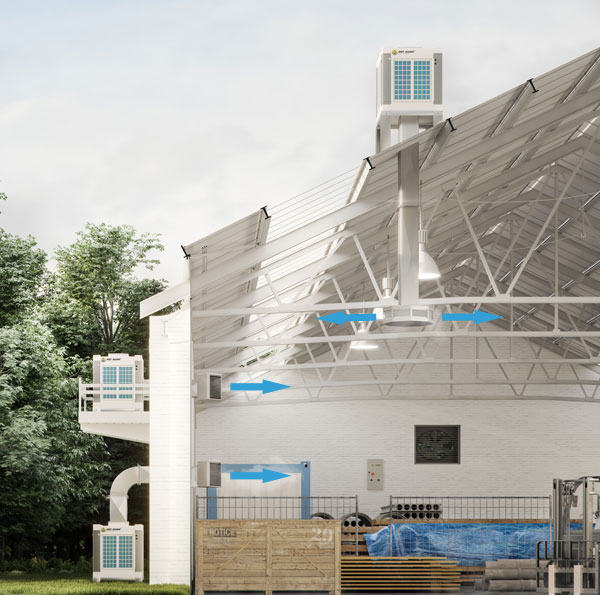 High efficiency chiller panel type 5090 100mm thick



Quick opening to facilitate maintenance






IE3 high efficiency motor driven centrifugal fan group


Polyamide caps for bearing protection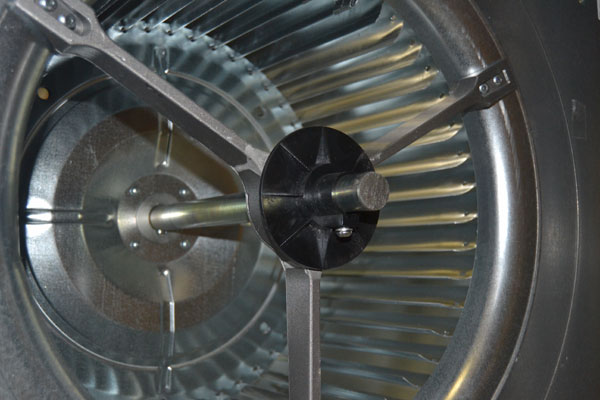 MET MANN patented automatic emptying system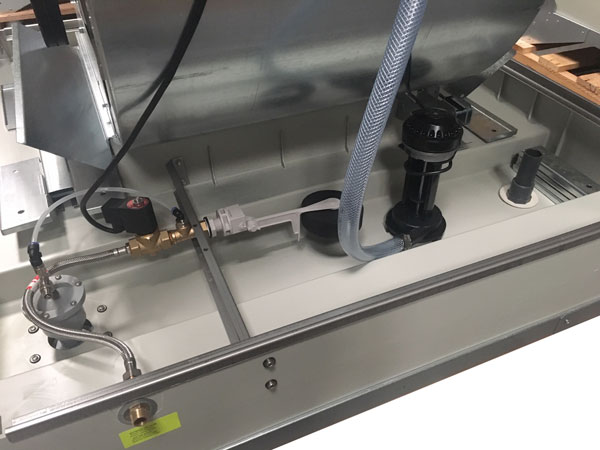 High performance water pump with external rotor

Filtration system to comply with BRC food regulations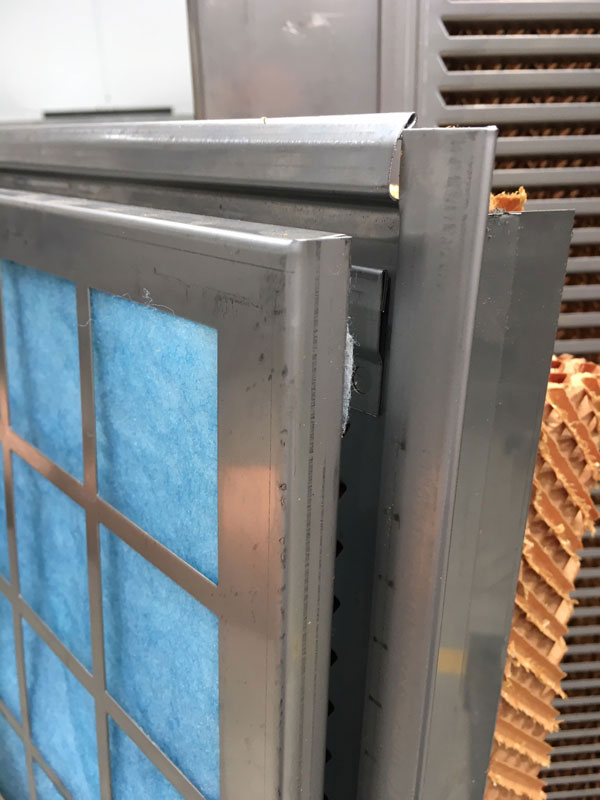 More information at Tel. (+34) 93 851 15 99