FRESC MANN PREMIUM portable evaporative air coolers are centrifugal air blowers for the cooling of any commercial, industrial or agricultural premises from 50m2 to 190m2 with a single equipment, for more surfaces more than one unit can be installed.

Its operation is totally ecological when not using any type of refrigerant gas because the cooling of the air is effected when passing the outside air by a panel moistened with water that cools the air and increases the humidity of the same, its electrical consumption in addition is an 80 % Lower than other conventional air conditioning systems.

Another advantage to take into account is the constant renewal of the interior air that ensures eliminate environments addict.

Instalation and maintenance:
The installation of the evaporative coolers consists of a single-phase or three-phase electrical connection according to the selected model and a mains water outlet.

Maintenance consists of an annual review of the cooling panels and a general cleaning of the equipment.

Characteristics:
- Rigid structure made of polyamide of great thickness and enervated internally.
- End posts made of AISI-304 stainless steel.
- High efficiency chiller panels with protective grids in gray RAL 7035.
- Centrifugal fan unit in galvanized steel.
- Bearing protection cover to prevent oxidation (FR-09-12-15).
- Base stand with wheels for easy transport and installation.
- Manual drainage system with anti-corrosion valve.
- Continuous drainage to avoid the concentration of mineral salts.
- Quick opening of the panels with half-turn fasteners.
- Includes 25m hose with quick plug.
- Electric box of 1 speed or with variable speed.
- Hydraulic and electrical installation connected at the factory.
- Possibility of supply with panels in stainless steel.
- On request it can be supplied with dust filter system, fan unit and ATEX motor.

Airflow:
FRESC MANN Evaporative Coolers provide an air flow of 4.200 to 15.000 m3/h depending on the model selected.

Air diffusion:
The equipment can be supplied with 90 ° curve with air diffuser grille (FRESC MANN) or with 8-way diffuser with grilles (BRIS MANN).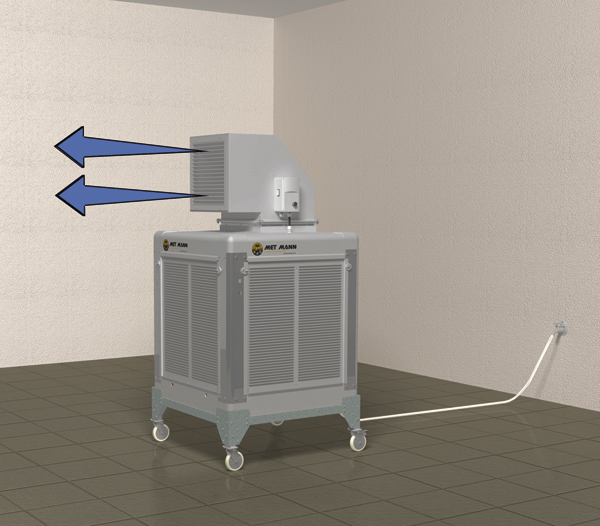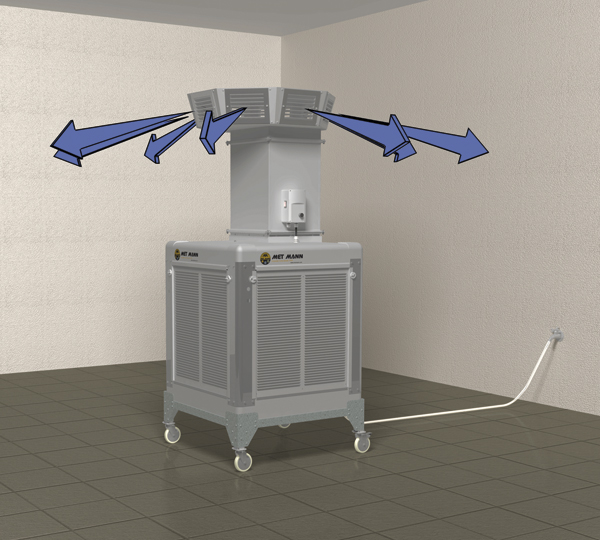 Some constructive details:
Quick panel opening system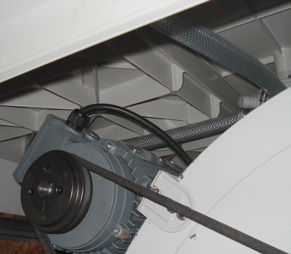 Structure in polyamide of great thickness with enervated interior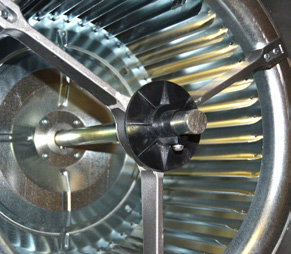 Polyamide covers for the protection of bearings (FR-09-12-15)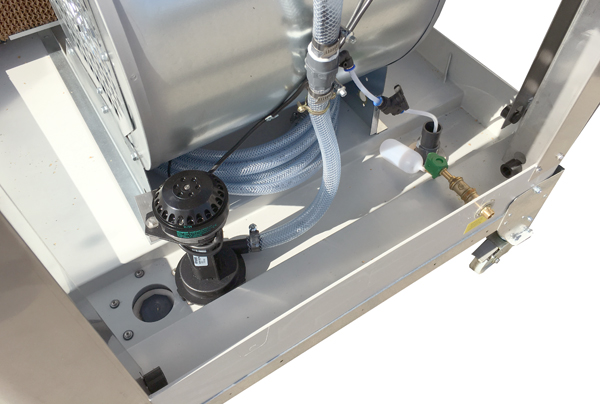 Flow regulation and continuous drainage system to avoid the concentration of mineral salts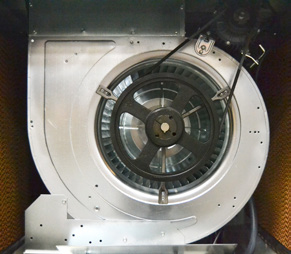 Transmission group with centrifugal fan made of galvanized steel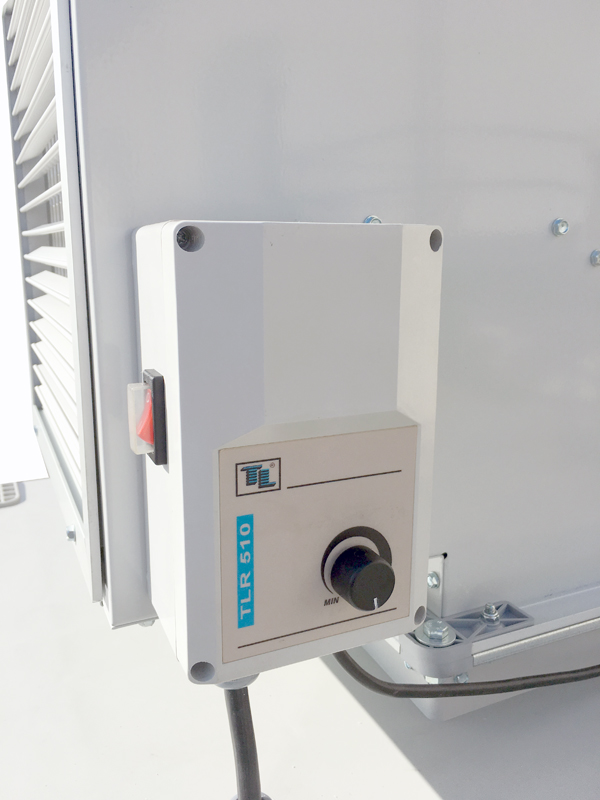 Electrical board of 1 speed or variable
Water hose with quick plug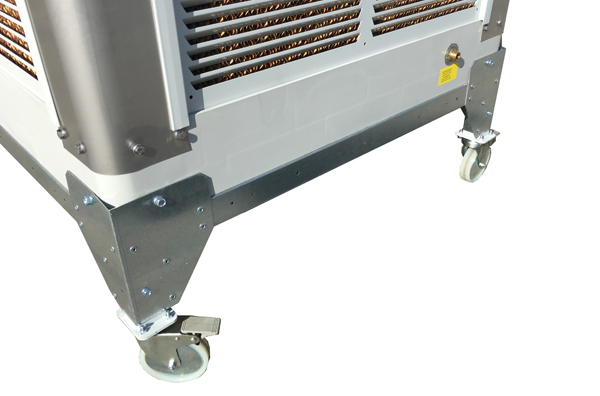 Base stand with transport wheels
Download our general catalog in pdf in this link: