Support benches
For the installation of evaporative coolers on the roof or facade, secure and easy to install fixing systems are required. Our support benches are made of galvanized steel and supplied as a kit to facilitate assembly on site.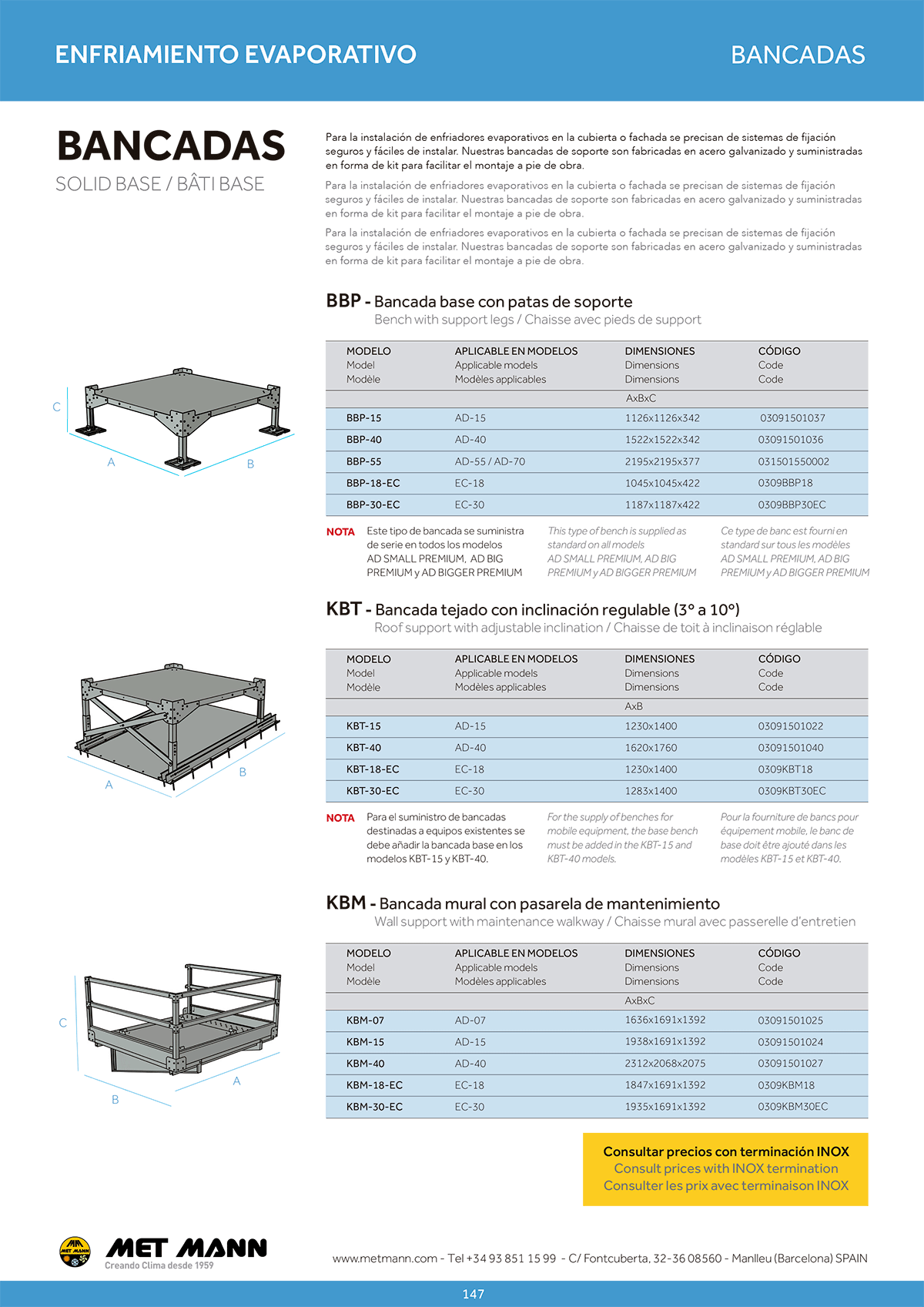 Electric panels
Electrical panels for the operation of the AD SMALL, AD BIG and AD BIGGER evaporative coolers manufactured according to European regulations.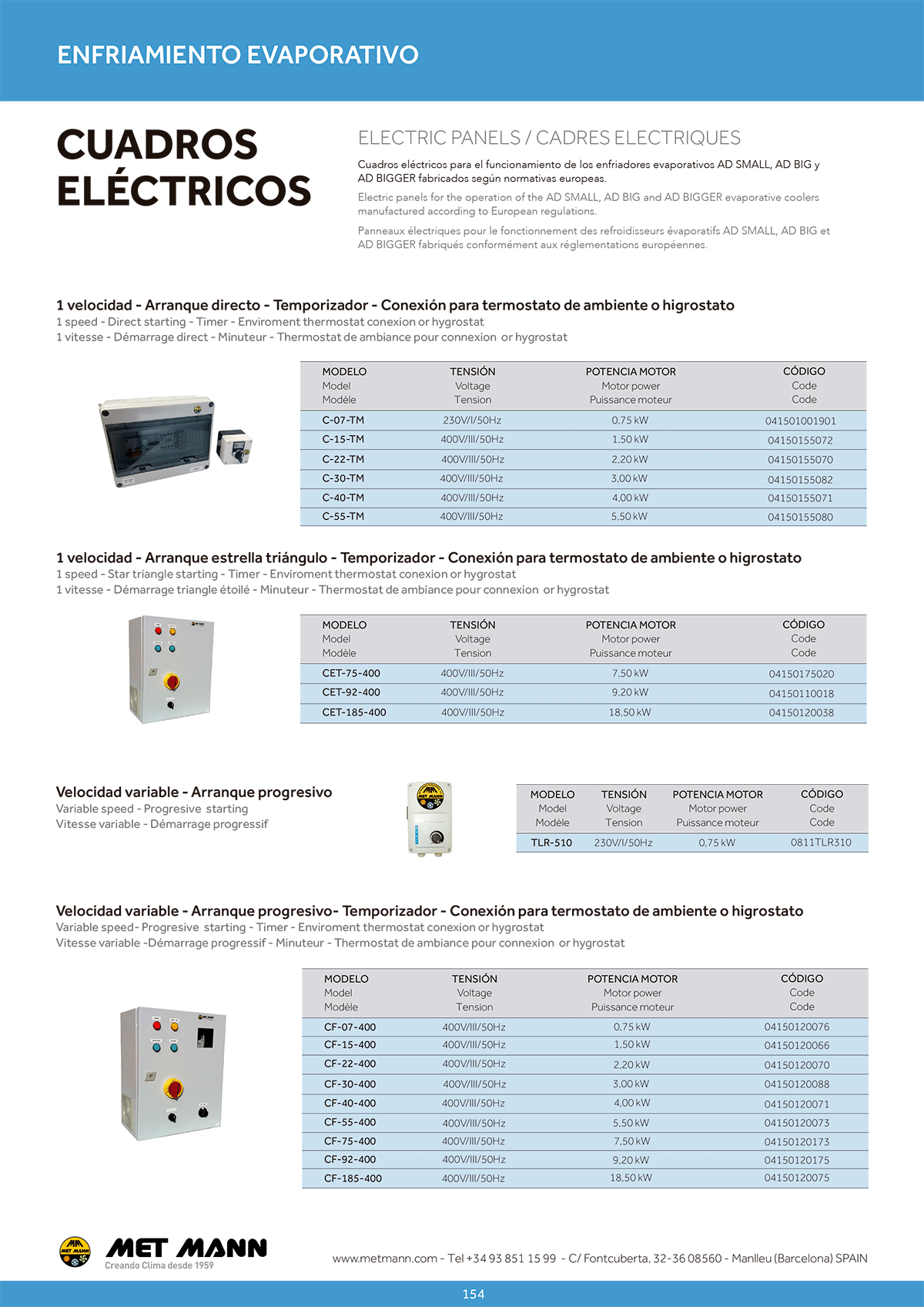 Draining systems and water pumps
With our fully autonomous emptying system, the water tray can be completely emptied during the equipment stops, with which we can ensure a constant renewal of the water circuit, avoiding the proliferation of sludge and impurities caused by the sealing of the water during a extended time.
The supply consists of the following material: drain valve, solenoid valve, PG11 connector, level regulator, as well as all the necessary material for easy assembly.
We also have a wide variety of water pumps with or without a level switch to apply to evaporative coolers of our manufacture or other similar equipment.
Prevention and hygiene

We have prevention and hygiene systems such as, anti-fouling inhibitors and dispersants of ZECRON-IC lime or UV lamps for the disinfection of micro-organisms using ultraviolet light.