Portable evaporative air cooler to 6.000 m3/h for premises up to 80m2
The AXIAL COOLER 8000 portable evaporative coolers are ideal equipment for air conditioning in a totally natural way and with the minimum local electricity consumption of topo type with an area of up to 80m2.
Its basic principle of operation is to suck the air from the premises with open doors or windows and pass it through some cooling panels moistened with water, once the air passes through this panel it cools and increases its humidity.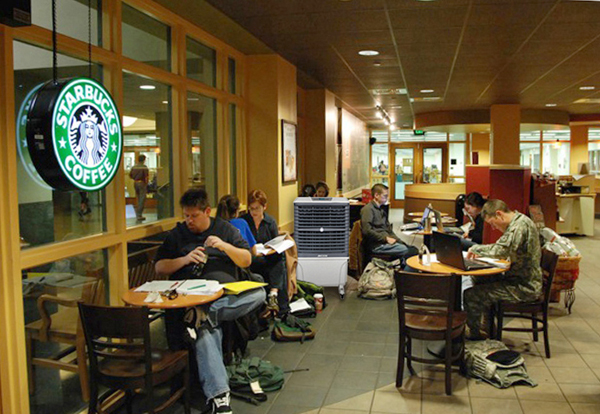 Once this process has been carried out, the air is propelled inside the premises to be air-conditioned and, based on the appropriate renovations and extraction of air, a comfortable comfort temperature and a quality of indoor air suitable for people is reached.
AXIAL COOLER evaporative air conditioners,
have up to 3 fan operating speeds and develop an air flow of 4,000 to 6,000 m3/h, their cooling capacity is suitable for premises of up to 80m2
. For larger surfaces more units can be installed.
Its operation is totally ecological due to the fact that no type of refrigerant gas is used, in addition to requiring 80% less electrical energy compared to conventional air conditioning equipment.
Another aspect to keep in mind is the constant renewal of indoor air that guarantees eliminating stained environments of odors, fumes and bacteria.
Instalation and maintenance:
The installation of AXIAL COOLER 8000 portable evaporative coolers consists of a single-phase electrical connection and fill the tank with water or directly to a tap using a hose.
Its maintenance consists of performing an annual review of the cooling panels and a general cleaning of the equipment.
Characteristics:
- Exterior structure made of polypropylene with UV protection.
- Silent 3-speed fan.
- Intuitive electronic control with remote control.
- FAN or COOLING operating mode.
- Operation timer from 1h to 9h.
- Audible alarm when detecting lack of water in the tank.
- Indicator of temperature and humidity of the driven air.
- High efficiency cooler panels.
- Water pump with level switch.
- Manual or direct water loading from the network.
- Ionizer to increase air quality.
- Large capacity water tank with level indicator.
- Insect air intake filters.
- Double deflection drive grill with automatic left / right movement.
- Transport wheels with brake.
- 1/2 "water connection
AXIAL COOLER 8000 portable evaporative coolers provide an air flow of 4,000 to 6,000 m3 / h.
Type 5090 high efficiency cooler panel


Manual water filling with level indicator






Network water inlet with mechanical float

3-speed air fan

Anti insect air filter
Front grille with Swing function and temperature / humidity thermometer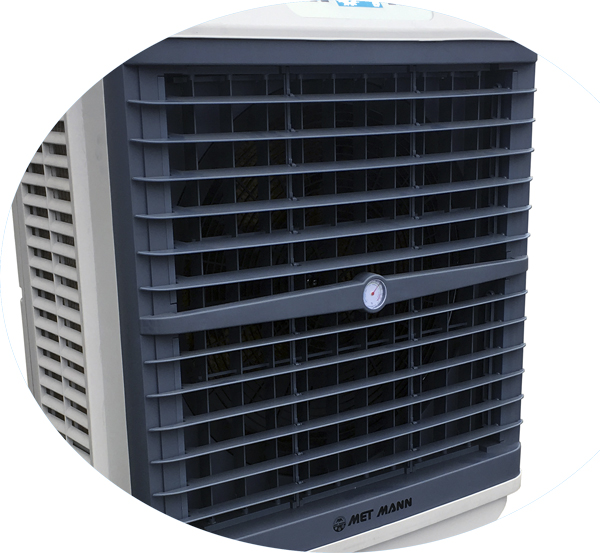 Transport wheels with brake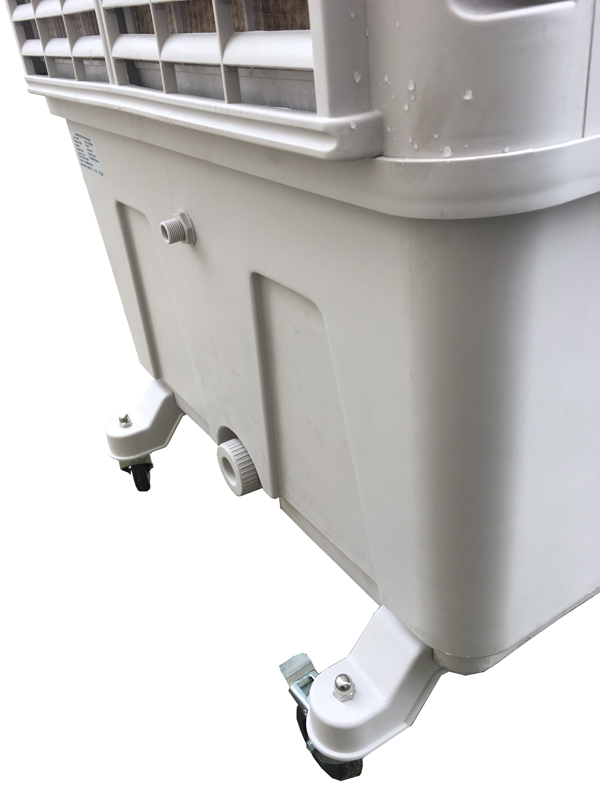 More information on Tel. (+34) 93 851 15 99
Download PDF Catalog
Request information