Ceiling fansHVLS Brushless from 4 to 7m in diameter
This type of fan provides significant energy savings and is characterized by having large diameter blades that generate an air flow of 96,810 to 529,000 m3/h.
They are suitable for installation in any type of premises with ceilings from 4m to 12m high.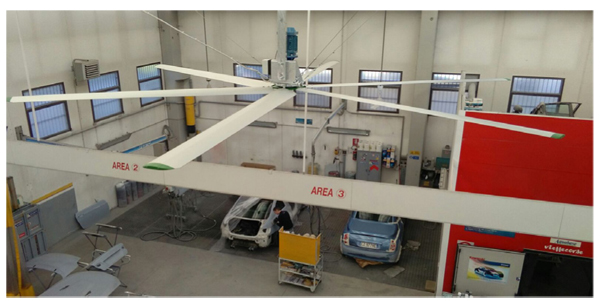 Winter operation:
Its function is to lower and homogenize the stratified hot air on the ceiling, thus reducing the heating needs of the room or premises.
- Immediate reduction of energy requirements by more than 30%.
- 20% reduction in the relative humidity of the environment.
- Elimination of condensation.
- General reduction in maintenance of structures.
- Improves work attitude by being in a comfortable environment.
- Increased comfort, safety and productivity.

Summer operation
The main advantages that we can obtain in hot stages are:
- Decrease in sensitive temperature around 4-6 ║C
- Reduction of relative humidity
- Constant air movement
- Reduction in management costs in air conditioning equipment
- Improvement of air conditioning systems
- Increased comfort, safety and production
Large format fans can be automated with electrical panels with a frequency variator and software that activates the ventilation system when the environment really requires it.
Technical data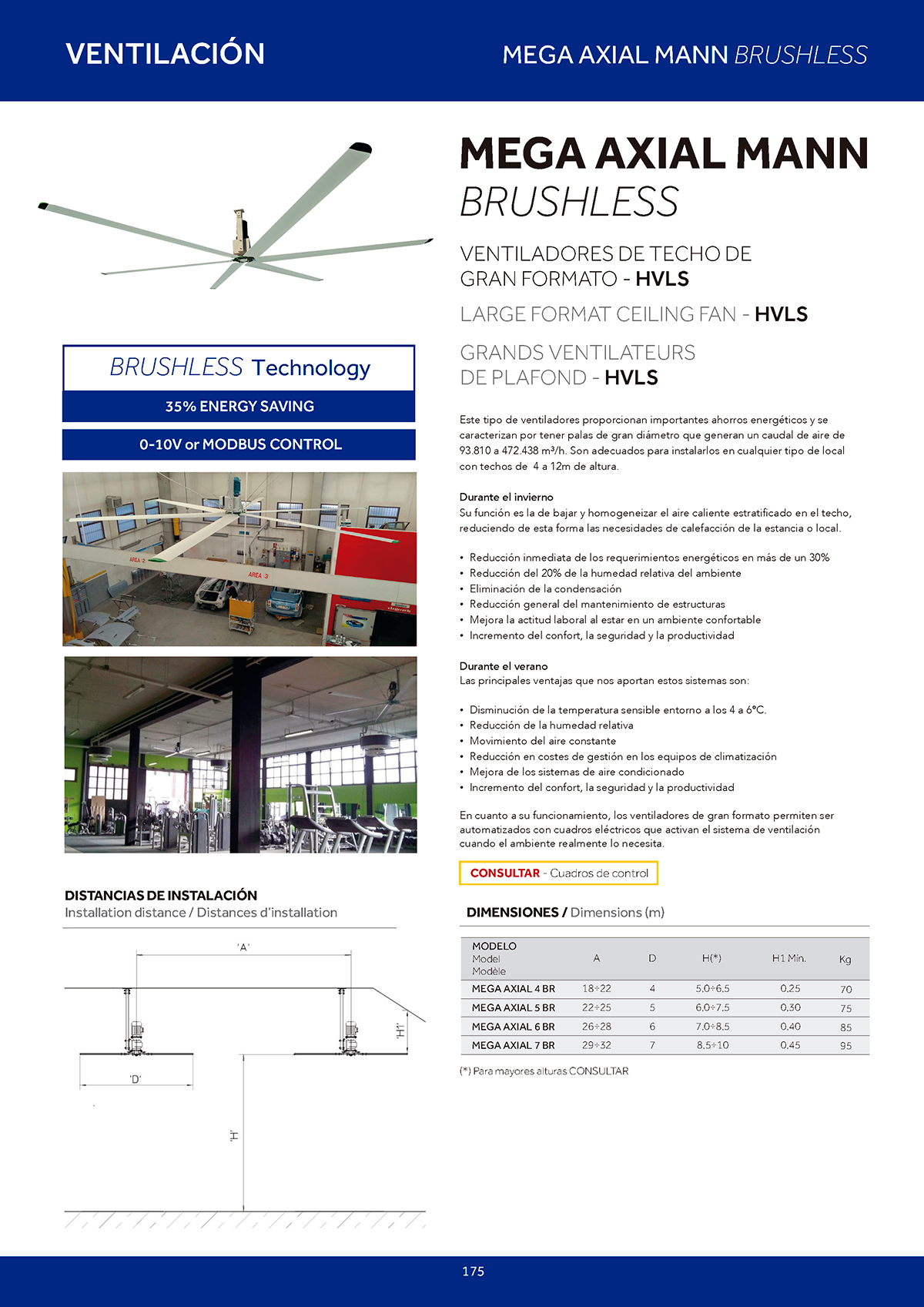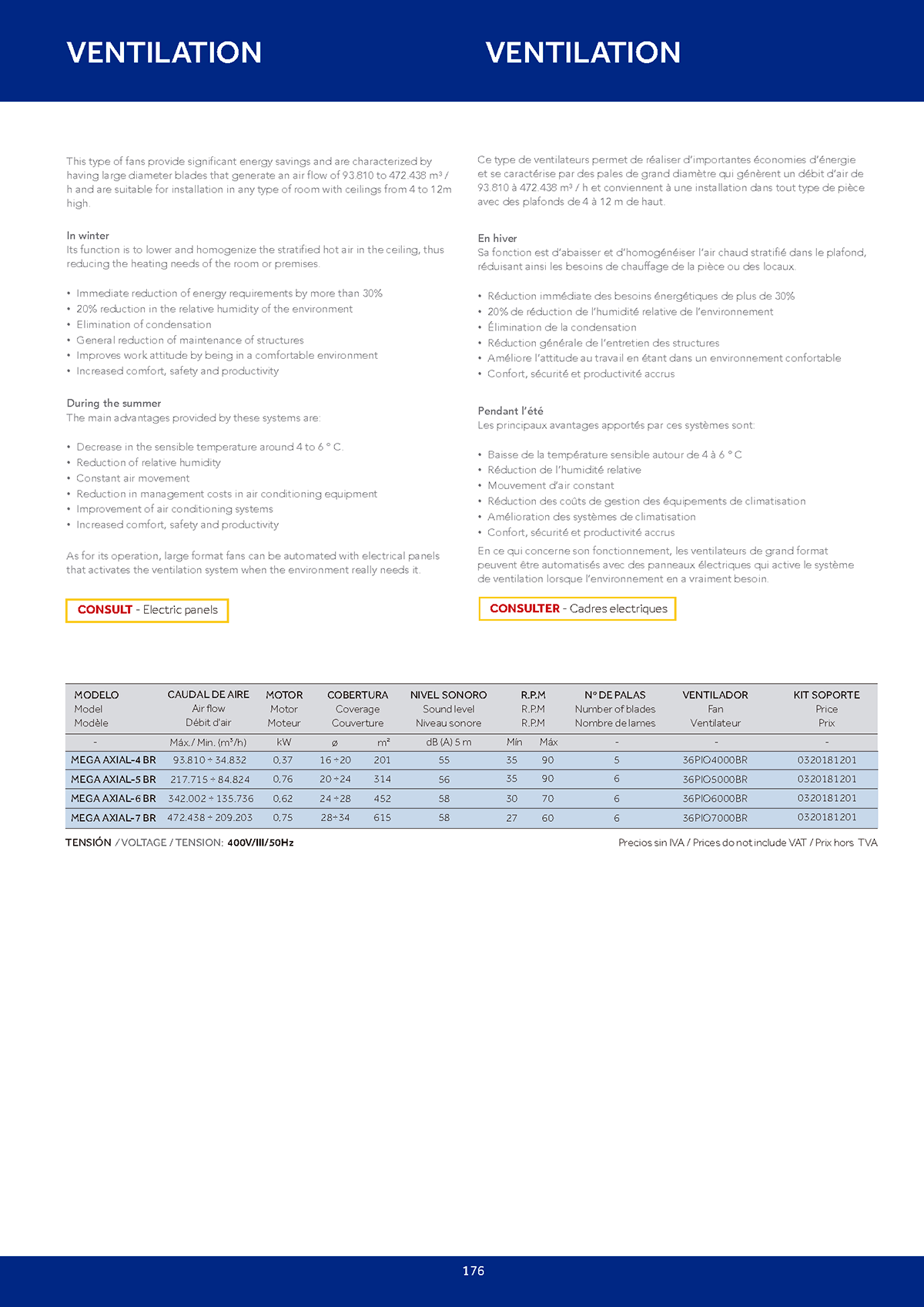 More information on Tel. +34 93 851 15 99

Download PDF Catalog
Request information