Portable diesel heaters for heating open or properly ventilated spaces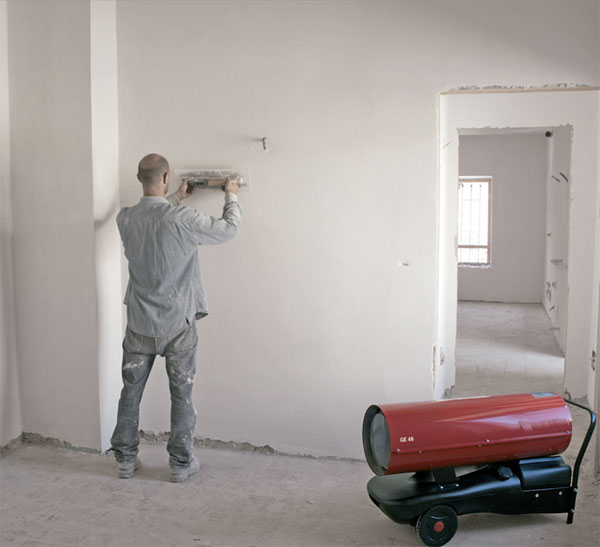 The portable diesel hot air heaters without smoke outlet are ideal for heating premises where there is proper ventilation or in open spaces.
The equipment is totally portable and incorporates a fuel tank to obtain a correct autonomy of operation.
The equipment incorporates a burner that provides a flame inside the combustion chamber that travels inside to obtain the greatest heat exchange. A fan providing air inside the equipment and when passing through the hot zones increases its temperature and is driven inside the room to be heated.
These equipments do not have flue gas outlet and are only suitable for ventilated premises or open premises, therefore, their use in closed premises is totally prohibited.
The equipment can be controlled with an ambient thermostat that is responsible for starting or stopping the equipment depending on the desired temperature.
Operating scheme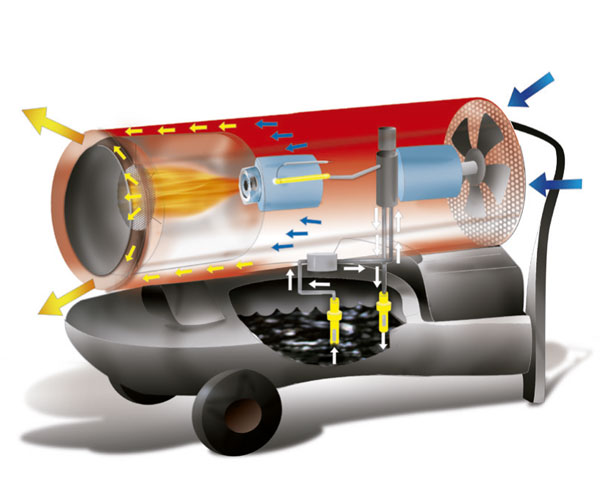 Room thermostat with 10m cable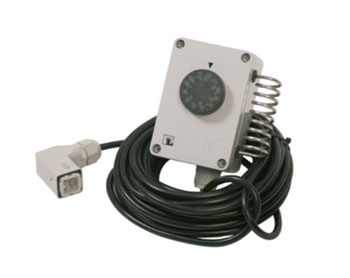 Fuel level indicator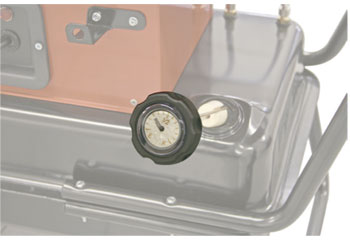 Constructive details:

- Integrated diesel burner
- Electronic control
- Safety thermostat
- 1.5m electrical connection cable
- AISI-430 stainless steel combustion chamber
- Combustion chamber post cooling
- Hydrocarbon resistant rubber diesel feed tube
- Large capacity fuel tank
- Handlebars and transport wheels
- Possibility of applying room thermostat
- Possibility of applying fuel gauge
Fuels Supported:

Diesel oil.

Available powers:

38 to 111 kW
Airflow:

605 to 4.600 m3/h
Applications:

Open areas, farms, greenhouses, etc.

More information on Tel. +34 93 851 15 99

Download PDF Catalog
Request information