Heating of mechanical and automotive workshops with hot air equipment with diesel operation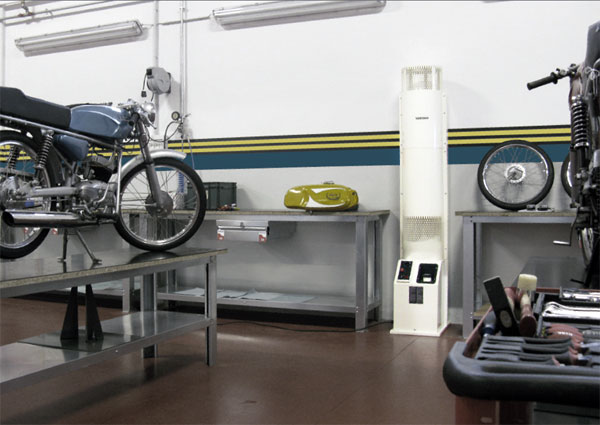 The hot air generators with diesel operation of the VE series are the perfect solution for the heating of small mechanical or automotive workshops.

The equipment will quickly and efficiently provide hot air to obtain a comfortable comfort temperature in a very short time.

The team has a 35-liter fuel tank for a range of about 3-4 days.

A powerful and silent fan provides the hot air necessary for heating premises of up to 150-175m2.

The room thermostat incorporated in the equipment will be in charge of starting or stopping the equipment depending on the desired temperature and in this way the energy consumption of the equipment will be optimized.

The installation is as simple as installing a smoke outlet to evacuate combustion gases outside the room to be heated and a single-phase electrical connection socket.
Functioning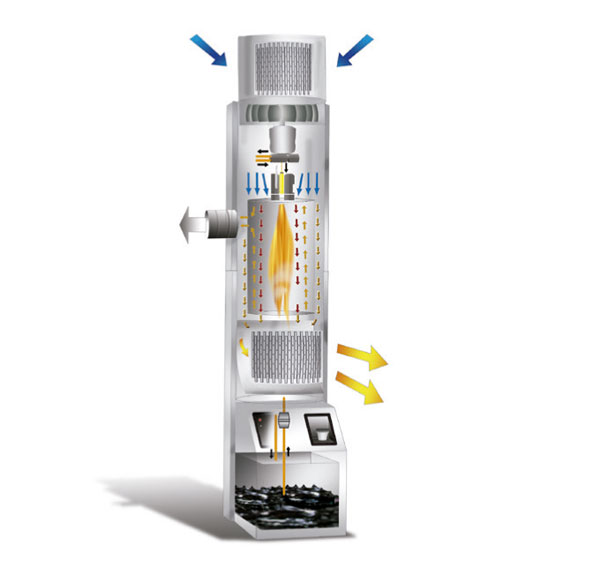 Constructive details:

- Very quiet equipment suitable for closed premises
- Integrated diesel burner
- Electronic control
- Winter-summer function to function as a fan
- Integrated room thermostat (+5 to + 30ºC)
- Radial fan
- 1.5m electrical connection cable
- Stainless combustion chamber
- High performance exchanger
- 35 liter diesel tank
- Preheating and post cooling of the combustion chamber
- Wheels for easy transport
- Drive and suction grilles
Technical data

Heat output: 18 kW
Yield: 93%
Air flow: 1,750 m3 / h
Thermal jump: 60 ºC
Consumption: 1.44 kg / h
Tank: 35 liters
Dimensions: 553x370x1996mm
Weight: 70 kg
For more information call Tel. +34 93 851 15 99

Download PDF Catalog
Request information