Electric heaters for any type of premises

RP PROFESSIONAL electric heaters or heaters are robust and with the best components to obtain a fast, efficient and durable electric heating system.

Example of installation with flexible hose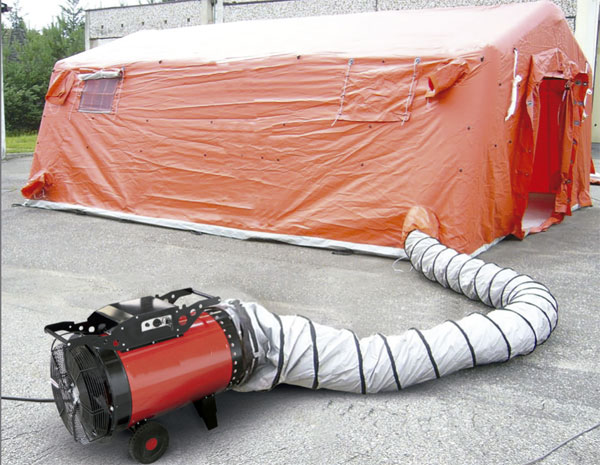 The equipment incorporates armored electrical resistors of great thermal exchange that produce the heat necessary for the fan of the equipment to drive hot air into the room to be heated.

The thermal jump between the air temperature at the inlet and outlet of the equipment is 32║C to 56║C according to the selected model.
Operating scheme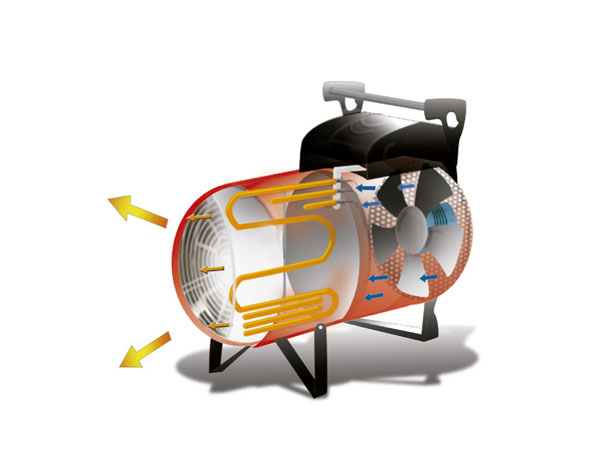 All models include, as standard, an ambient thermostat to start and stop the equipment once the desired temperature has been reached in the room and in this way optimize energy consumption.

The 30 kW model can be applied to an external room thermostat with 10m of cable in case you want to control the room temperature at a point away from the equipment.
Room thermostat with 10m cable (only 30 kW model)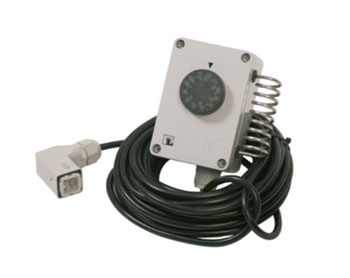 In all equipment, with the exception of the 3kW model, a flexible hose can be applied to direct the hot air.

Flexible hose to drive hot air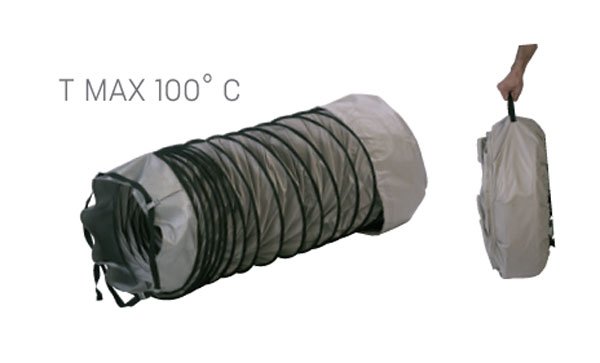 All models have a safety thermostat, responsible for stopping the equipment if at any time an excessively high temperature is detected inside the equipment.

Constructive details

- Armored electrical resistance AISI 321 of high thermal exchange
- Built-in room thermostat
- Power selector
- 1.5m electrical connection cable
- Manual reset safety thermostat
- Front protection grid
- Channel up to 6m (except RP 33 M model)
- Possibility of stacking several teams
For more information call Tel. +34 93 851 15 99