Portable infrared heating is used for direct and rapid heating of work areas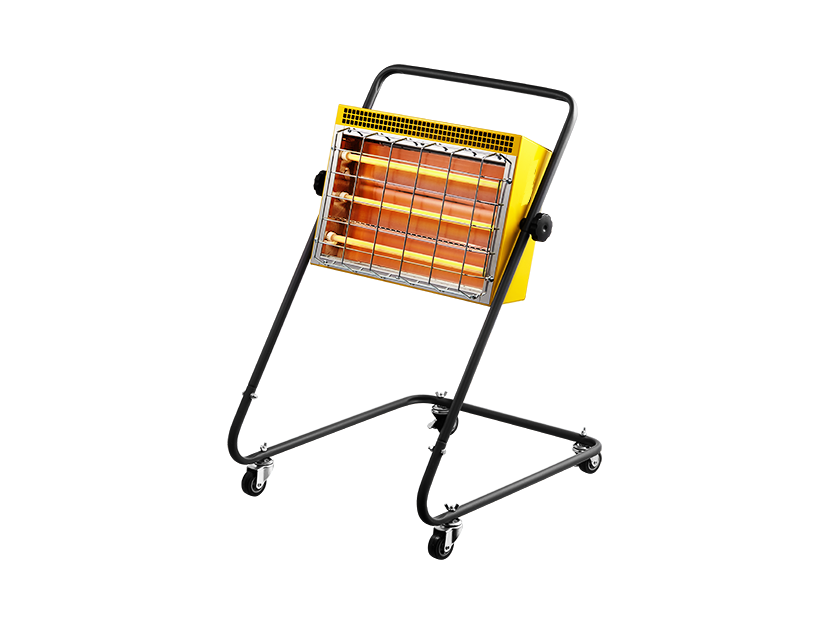 Our infrared portable heater model INFRAMANN P has a structure made of steel with holes designed to dissipate heat by natural convection.
It has 3 infrared quartz lamps that provide instant heat through short-range infrared waves.
The equipment incorporates removable supports and a comfortable handle for easy transport (the equipment can also be mounted on the wall with a suitable support).
The degree of protection against dust and humidity is IP24 and allows its use in the open air except in case of precipitation, it has two switches to activate the 3 heating powers (1.0kW-2.0kW-3.0kW) and a safety system anti tipping that disconnects the electrical voltage if for some reason the equipment falls from its natural position.
They are ideal for heating work areas in automotive workshops, construction, industry in general, rapid defrosting of mechanisms, pipes or for drying walls and painted surfaces.
DIRECT HEATING WITH INFRARED
COMBINE HEAT BY CONVECTION AND INFRARED
Additional heating based on the air circulation obtained due to the temperature difference between flows. The cold air enters the heater from below, heats up in the body and exits through the outlet grid distributing evenly throughout the room.
Intensive direct infrared heating. By staying in the heating area, infrared emission is absorbed by items, body surface and clothing, which creates a feeling of comfort at a low temperature.