The infrared wall heating of the INFRA MANN series is a heating system for multiple applications in closed or semi-open rooms where a rapid heat system is required, without noise or odors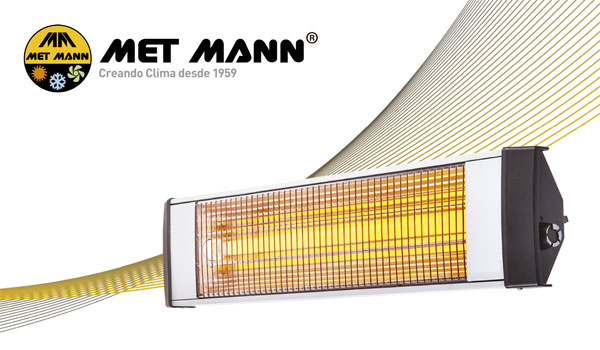 The infrared heater can be installed on virtually any surface with a set of brackets and thumb screws for installation without tools. The device can also be installed with a telescopic stand that allows easy transport.

INFRARED WITH TELESCOPIC SUPPORT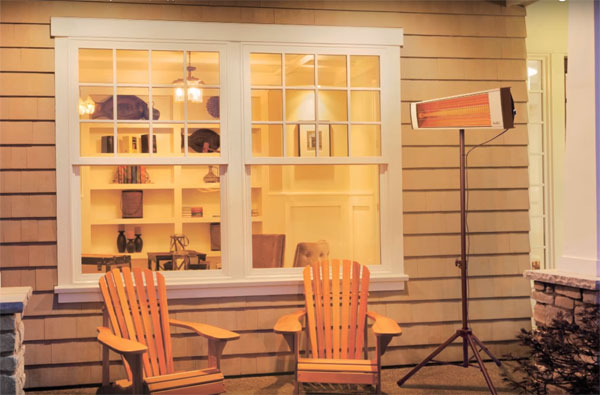 The infrared heater has a steel body with convection cooling system that prevents overheating and a chromed steel grid to avoid unintentional contact with the infrared lamp.
The device is equipped with a reflector with a special finish that provides a uniform distribution of heat throughout the heating area, also incorporates an ambient thermostat to start and stop the equipment depending on the desired temperature.
HEAT DIRECTLY INCIDES BODIES TO HEAT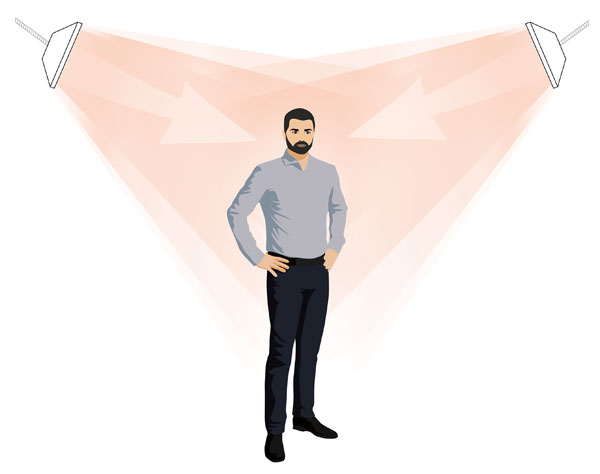 INCORPORATED ENVIRONMENT THERMOSTAT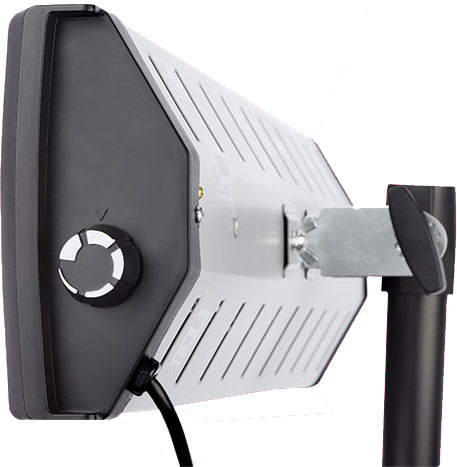 Technical data
Model: INFRA MANN M
Heat output: 3 kW
Electric voltage: 230V / I / 50Hz
Power Consumption: 13.6 A
Degree of protection: IP 24
Installation height: Up to 4,5m
Heating capacity: 35 m2
Dimensions (Width / Depth / Height): 990/230/ 130mm
Telescopic support height: 960mm to 2100mm

Weight: 3.6 kg
More information on Tel. +34 93 851 15 99
Download PDF Catalog
Download Manual PDF
Request information