Industrial air curtains are special devices to prevent the entry of cold or hot air into the access doors to industrial enclosures or even prevent the entry of flying insects.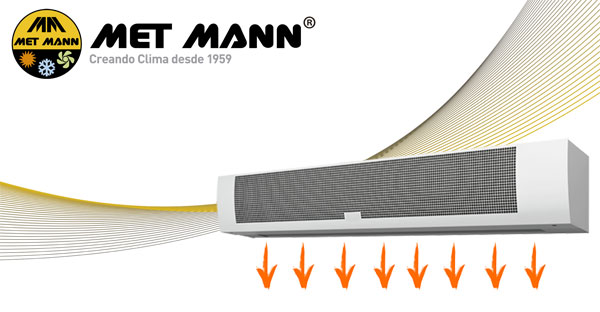 The use of industrial air curtains,
provide significant energy savings
in air conditioning systems where 80% heat loss is avoided and their amortization is usually less than one season.
During the cold season, the hot air curtains are used to help heat the room in addition to creating an invisible air curtain that prevents the entry of cold air and in summer, working only the fans, they allow to preserve the air conditioning of the room in addition to prevent the entry of flying insects.
Our VIS 2000 industrial air curtains are robust and high performance equipment. Its assembly can be horizontal or vertical.
They incorporate external rotor fans manufactured in Germany with a maximum flow of 5,000 m3 / h, electrical resistors to provide hot air and an electronic thermostat to be able to select the fan speed, activate electrical resistors, determine the ambient temperature and delay in disconnection of the fans at the time of turning off the equipment to properly cool the electrical resistors.
The curtain can also be governed by an external contact (for example a limit switch indicating the opening of the door).
AIR SPEED ACCORDING TO HEIGHT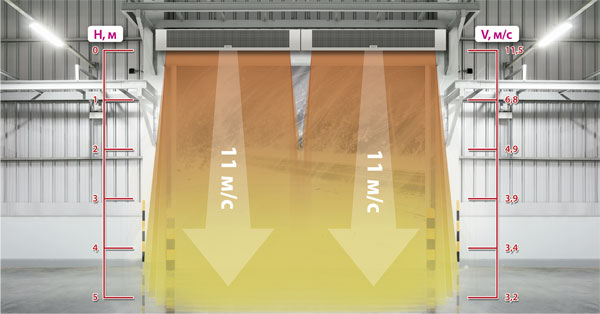 HORIZONTAL OR VERTICAL INSTALLATION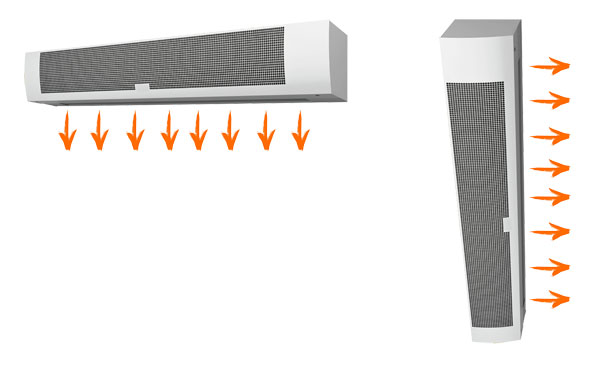 OPERATION EVEN WITH EXTREME TEMPERATURES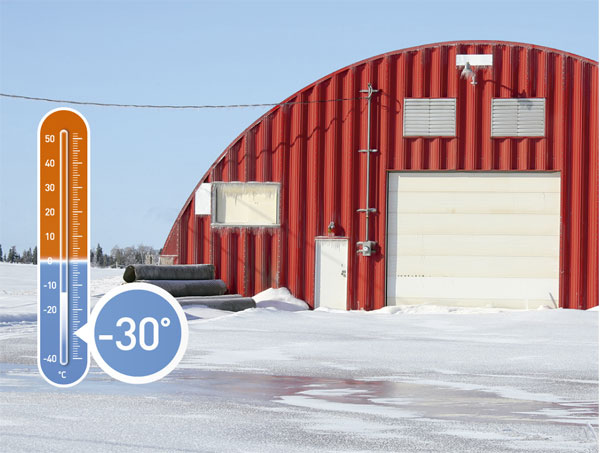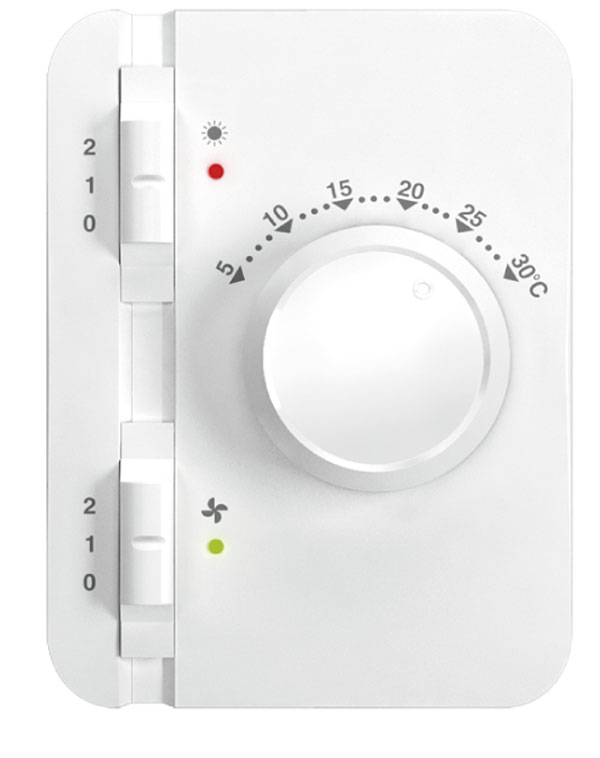 Technical data

Model: VIS 2000
Air flow (Min / Max): 3,500 / 5,000 m3 / h
Sound level (Min / Max): 62/64 dB (A)
Electrical resistors (Min / Max): 18/36 kW
Electric fan power: 650 W
Thermal jump (Min / Max): 22/31 ║C
Electric voltage: 400V / III / 50Hz
Connection cable: 5x10mm2
Protection: IP21
Dimensions (Width / Depth / Height): 2020/294 / 286mm
Weight: 44 kg
More information on Tel. +34 93 851 15 99
Request information