The electric heating with infrared radiant panels of wave laga are a clean solution, without noise, without emission of light, economic and very comfortable to use
In its design and manufacture, the utmost attention has been paid to obtain an aesthetic and effective equipment.
The heat radiated from the panel surface is absorbed by people, walls, floors and furniture. Infrared heating does not cause air movement, which will make the air clean and no noise is emitted.
Its high heat generation and excellent distribution allow the equipment to be used with less energy than other traditional heating methods.
Radiant heat is very good for people′s health, it can change the body′s microcirculation, the cellular organization under the skin produces resonance, cleanses the microcirculation barrier, adjusts and balances the nervous system, promotes metabolism and increases physical power of the body.
INSTALLATION EXAMPLES

CONTROL WITH REMOTE CONTROL OR WIFI
TECHNOLOGICAL INNOVATION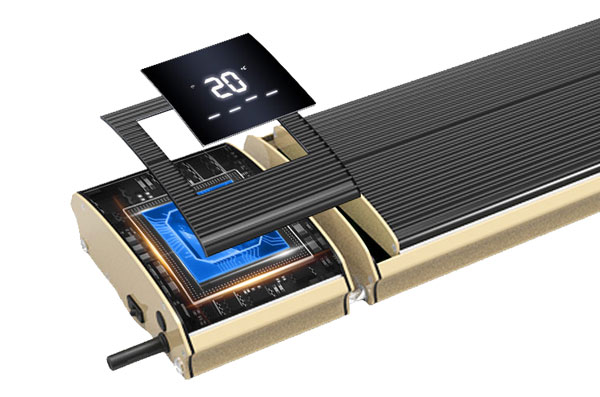 SPECIAL COATING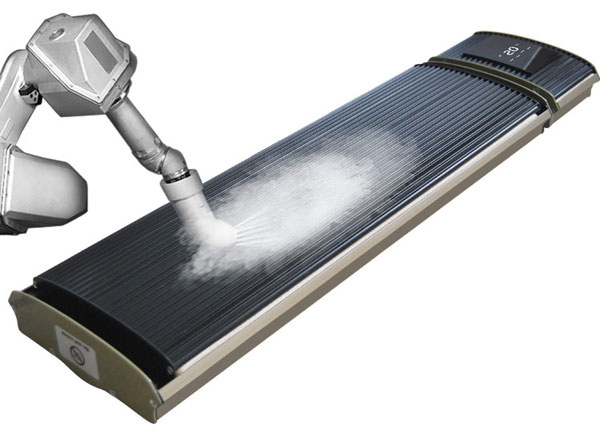 SPECIAL ALUMINUM ALLOY

POWER DEVELOPED

The team has 4 power levels to adapt the power needed at all times.
You can select the power from the device itself or with the remote control.


FAST HOT FUNCTION

The equipment has a function called FAST HOT that performs the function of making the equipment work at maximum power for a certain time.


TIME PROGRAMMING

The daily operating schedule can be programmed.


WIFI CONNECTION

You can connect the device to a WIFI device and by downloading the TUYA SMART application you can control the operation from anywhere.


INFORMATION INDICATED ON THE EQUIPMENT DISPLAY

The team has a display informing us of:
- Room temperature
- Power level
- Time programming
- Fast hot function
- WiFi connection


REMOTE CONTROL

The equipment has an LCD remote control where you can activate or modify the functions of the equipment.


TECHNICAL DATA:

Model: INFRA MANN WIFI
Maximum electric power: 1800W (4 powers of 450W each)
Electric voltage: 230V / I / 50Hz
Maximum consumption: 7.8 A
Electric cable length: 2m
Protection against dust and water: IPX4
Dimensions (Width / Depth / Height): 1155/60 / 190mm
Weight: 8 kg
For more information call Tel. +34 93 851 15 99

Download PDF Catalog
Download Manual PDF
Request information