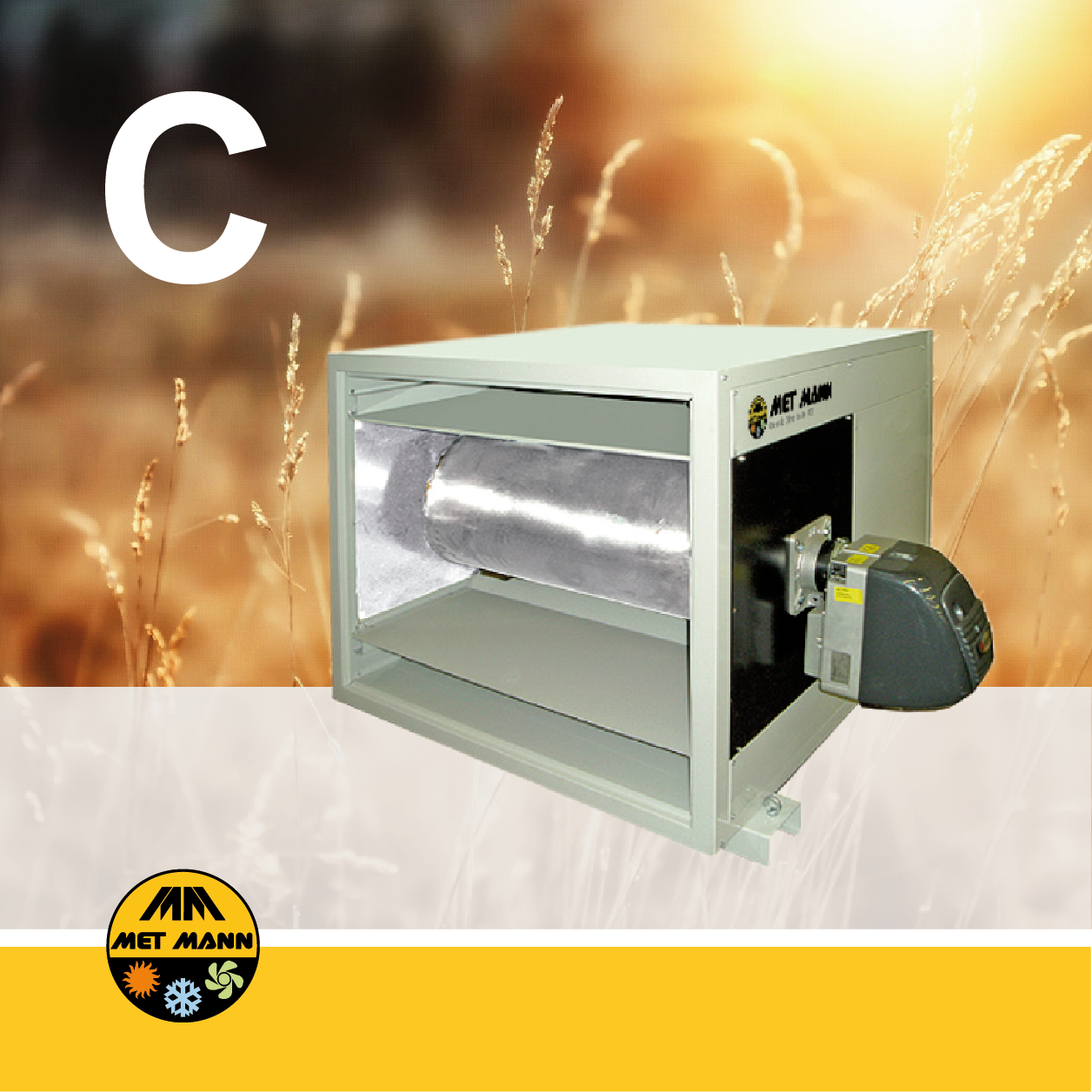 Our modules to increase the air temperature incorporate a combustion chamber and heat exchanger with high thermal performance, it has an insulated exterior paneling and a temperature control panel to order the start and stop of the burner and fan.
Our modules to increase the temperature are designed to be applied in drying process facilities where it is required to increase the temperature of the air driven by an external air fan.
Depending on the air flow, the thermal increase can range from 20ºC to 60ºC.
The air flow treated by the equipment can range from 2,150 m3/h to 18,000 m3/h depending on the selected model.
The fuel used by the burner can be diesel, natural gas or propane gas.
All types of installation where a system is required to increase the air temperature.
Module to increase the temperature in a pressurized cabin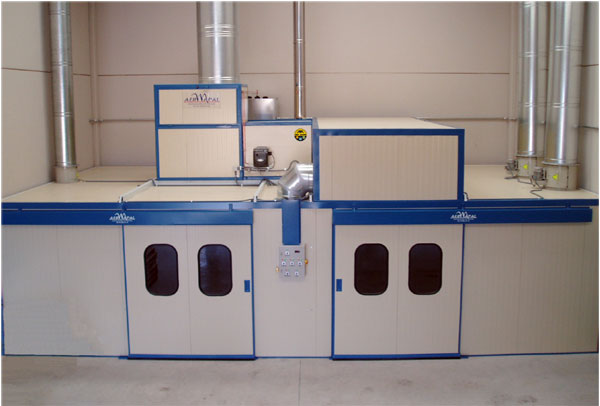 Completely compact and robust equipment.
Tubular heat exchanger with an efficiency greater than 90%.
Exterior finish in oven-dried polyester paint.
Thermal insulation by air chamber and/or fiberglass.
Internal deflectors to direct the air to the heat exchange areas.
Control thermostats (burner, fan, security).
Side air outlet on the right or left depending on the needs of the installation.
Basic installation scheme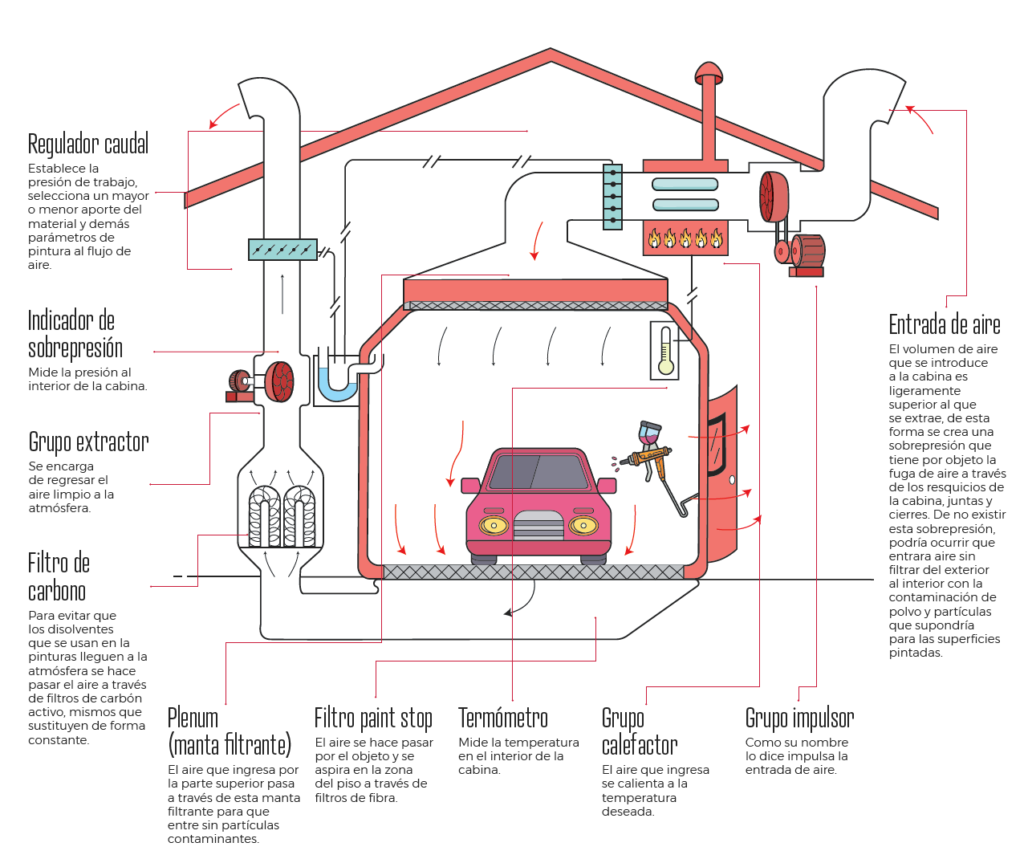 smoke outlet
air fan
air extraction system
Module to increase the temperature
drying cabin
Temperature regulation thermostat
¿Necesitas más información?
Rellena el siguiente formulario con tus datos de contacto. Nuestro equipo se encargará de resolver todas tus dudas.