We have recently supplied several units of the AD-25-VS-100-055 INOX model with a capacity of 22,307 m3/h and G4 air pre-filters to the Nigerian market.
These units comply with ATEX regulations and are used to air-condition the facilities of a local chemical manufacturer.
In particular, the units have been designed and manufactured in compliance with ATEX requirements. This ensures that during normal operation of the equipment no sparks are generated due to friction or electrical faults, and that the surface temperature of the components never exceeds 135°C.
The main characteristics of this equipment are as follows:
Air flow rate: 22.307 m3/h
Available static pressure: 103 Pa
Outer structure: Stainless steel AISI-304
Water tray: Polyamide PA
Cooling panel: 5090 with a thickness of 100 mm
Cooling efficiency: 89%.
Fan motor: 5,5 kW ATEX
Water pump: 0.55 kW ATEX
Solenoid valve: ½" NC ATEX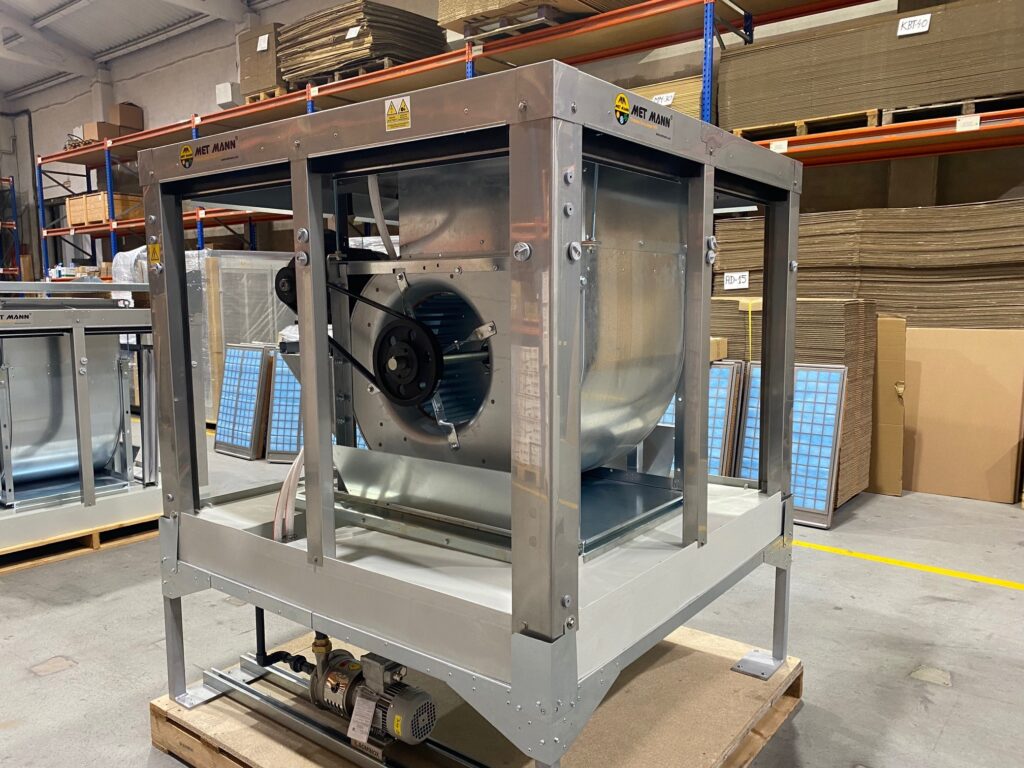 Construction details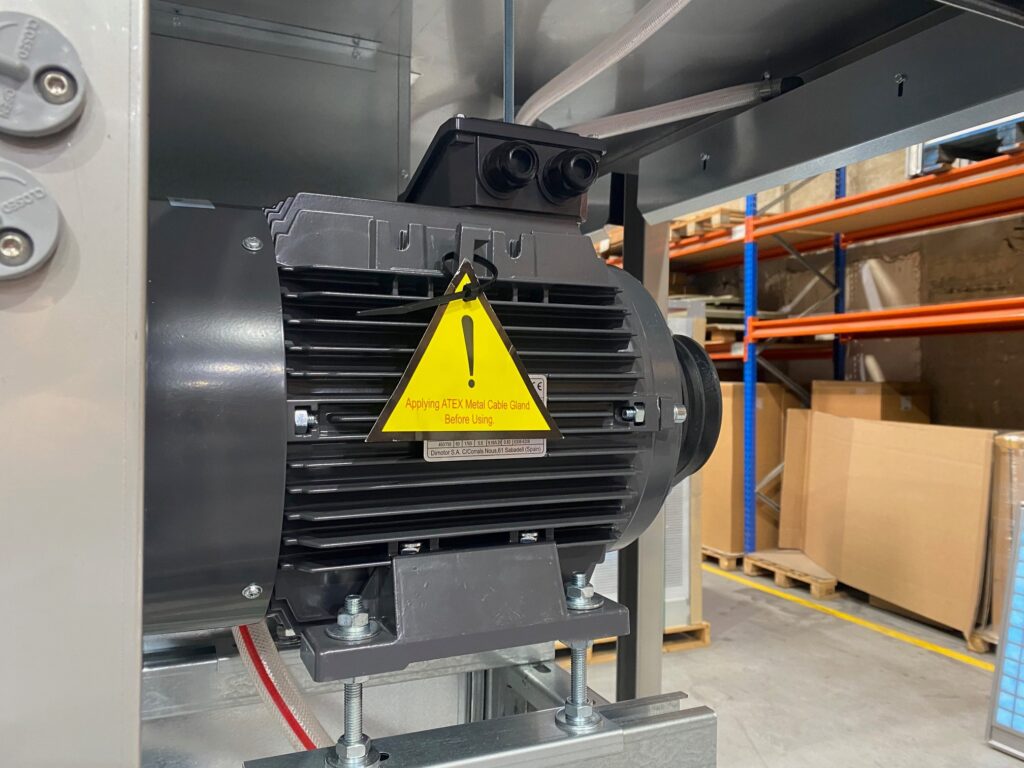 Motor ATEX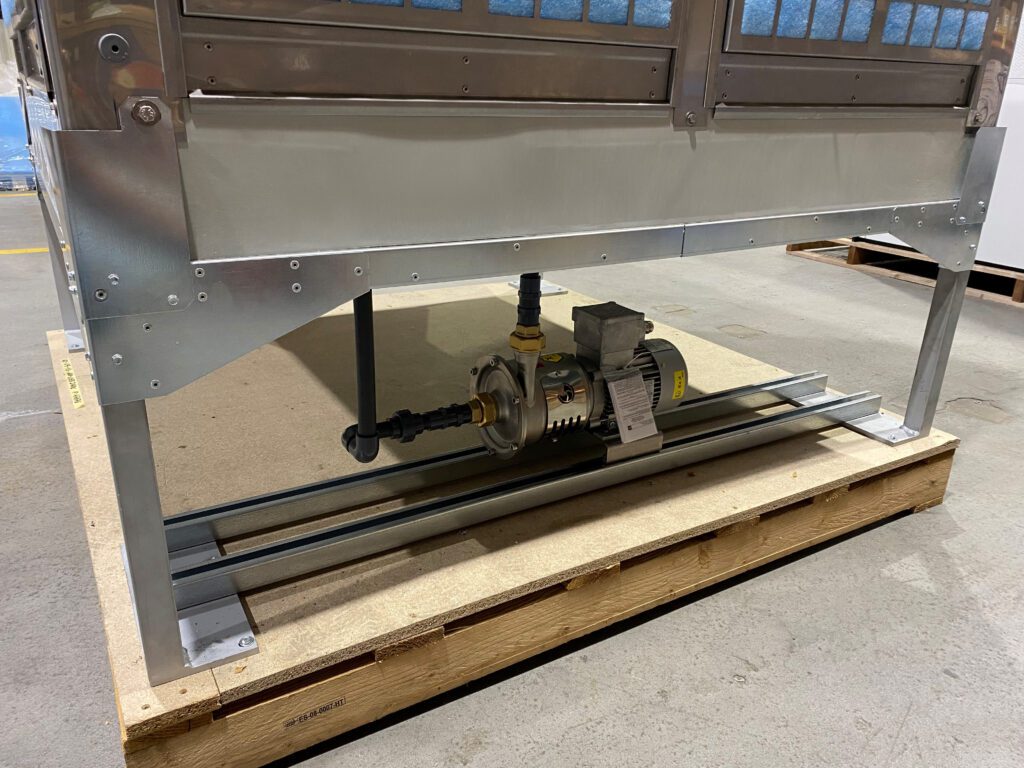 ATEX water supply pump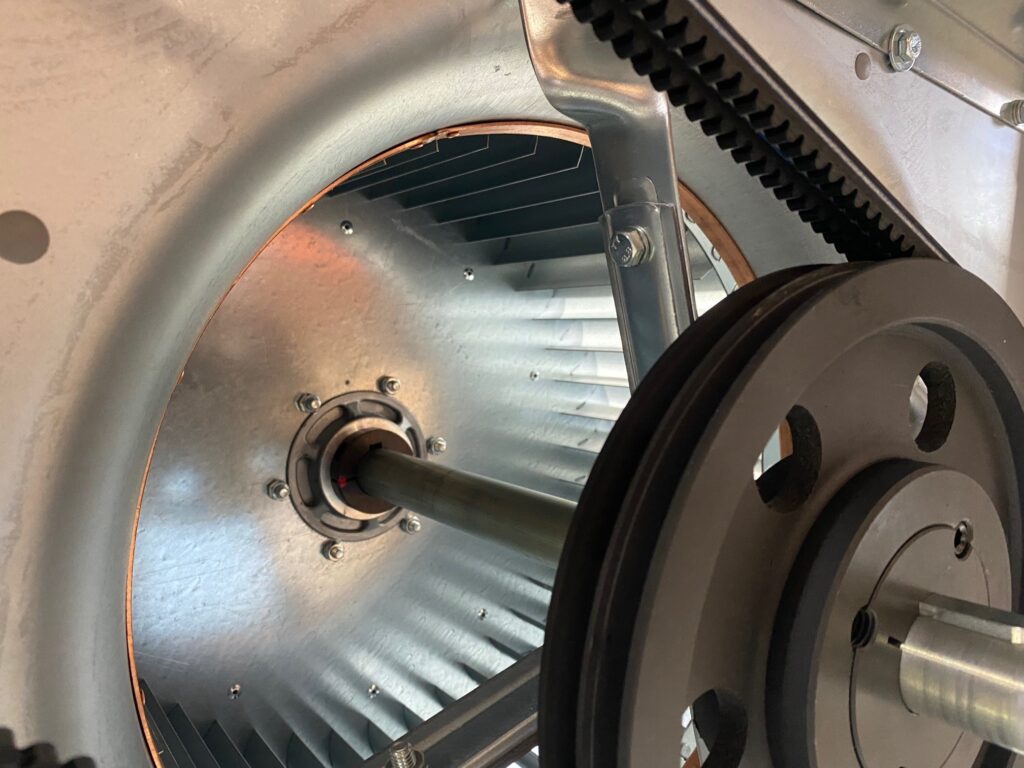 Turbine with copper sides to avoid the production of sparks.
Once again, our status as a manufacturer has enabled us to meet the project requirements and to design and manufacture this equipment effectively.
More information at Tel. +34 93 851 15 99