FRESC MANN PREMIUM - Industrial portable evaporative air cooler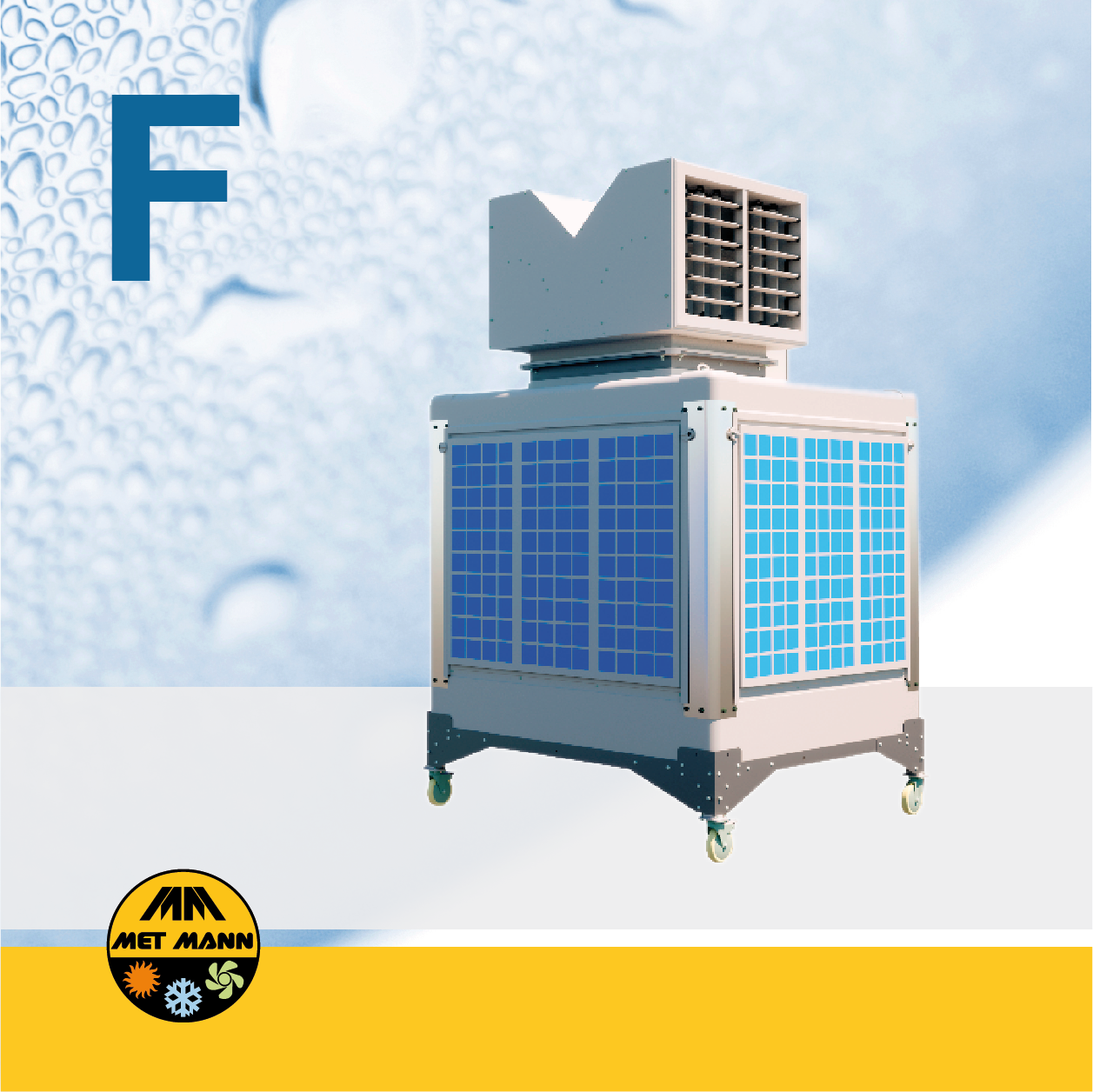 Industrial portable evaporative air conditioner from 5.760 to 13.511 m3/h 
The FRESC MANN portable industrial evaporative air conditioners are ideal for cooling naturally and with low energy consumption in all kinds of work areas, event tents, heat sources, etc …
Its basic operating principle is to suck in the outside air and pass it through some panels moistened with water. Once the air passes through this panel, it cools and increases its humidity. By carrying out this process, the air is propelled inside the premises to be air-conditioned, reaching pleasant comfort temperatures and adequate indoor air quality for people.
FRESC MANN PREMIUM portable evaporative coolers develop an air bed from 5.760 m3 / h to 13.511 m3 / h with an available pressure at a maximum flow rate of 100 Pa.
Its cooling capacity is suitable for premises from 70m2 to 250m2 with the use of a single equipment.
Its operation is totally ecological due to the fact that no type of refrigerant gas is used in addition to requiring up to 80% less electrical energy compared to conventional air conditioning equipment.
Air diffusion:
The equipment can be supplied with a front air diffusion grill or DUO grill (optional).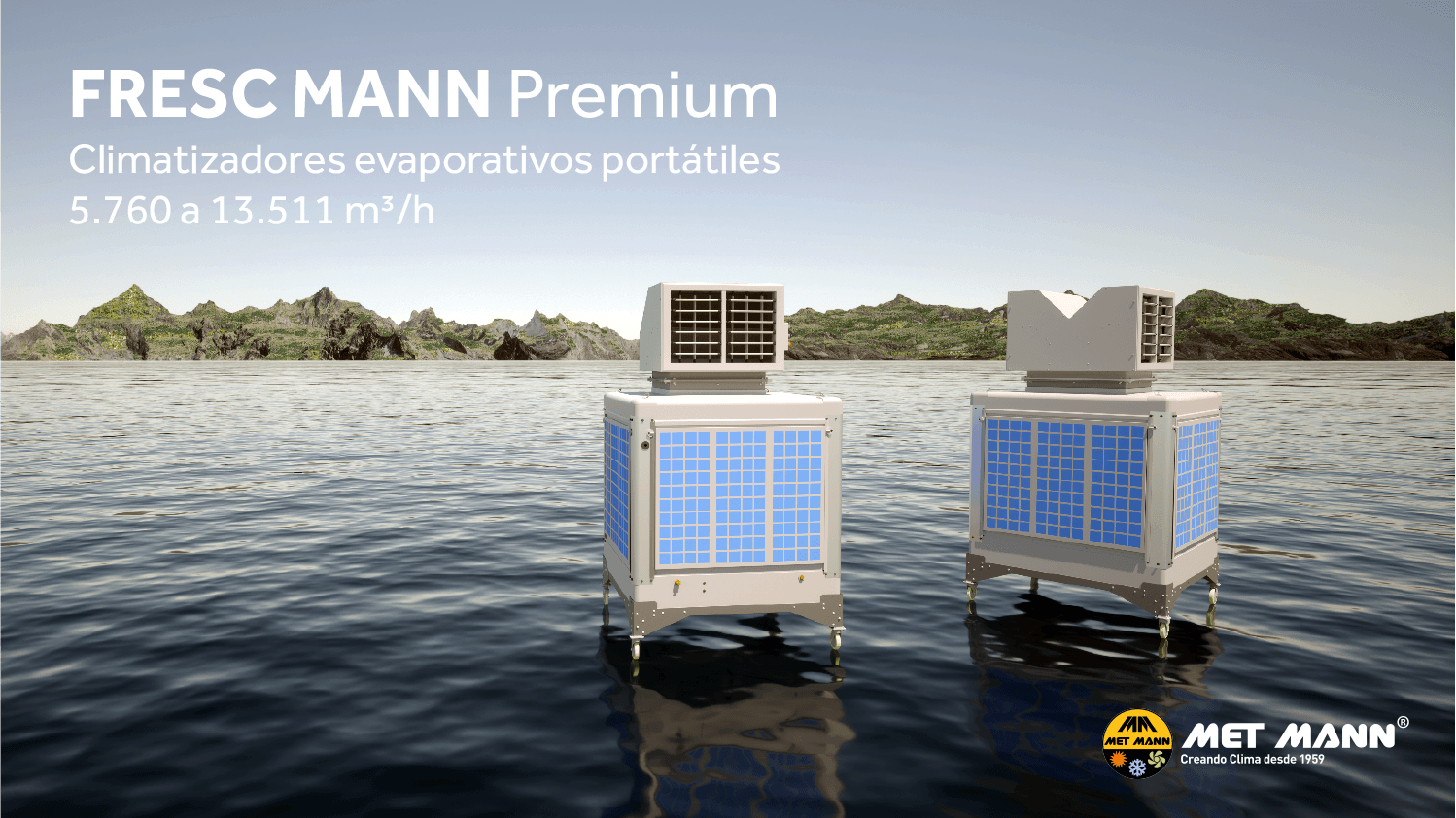 The installation consists of having a single-phase or three-phase electrical connection depending on the selected model and a water connection from the network. Its maintenance consists of carrying out an annual review of the cooling panels and a general cleaning of the equipment.
Water tray and roof made of thick polypropylene with UV protection.

Corner posts made of AISI-304 stainless steel.

Cooler panels type 5090, 100mm thick.

Suction grids painted in the oven with polyester paint in gray RAL 7035.

Centrifugal fan group in galvanized steel.

Bearing protection cover to prevent oxidation.

Nylon wheels with brakes to facilitate transport and installation.

Manual emptying system with anti-corrosive valve.

10m hose with quick plug.

1 speed or variable speed electrical panel.

Hydraulic and electrical installation connected at the factory.

Possibility of supply with stainless steel panels.


Air diffusion with front grille or 4-outlet diffuser cube (optional).
High efficiency panel cooler type 5090 100mm thick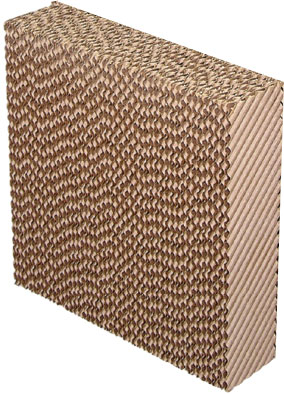 Quick opening to facilitate maintenance tasks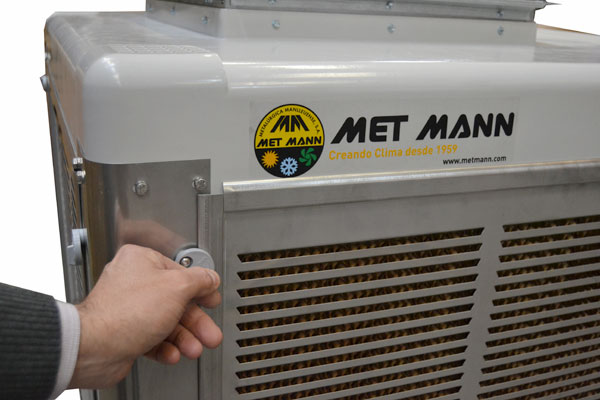 air diffuser with grill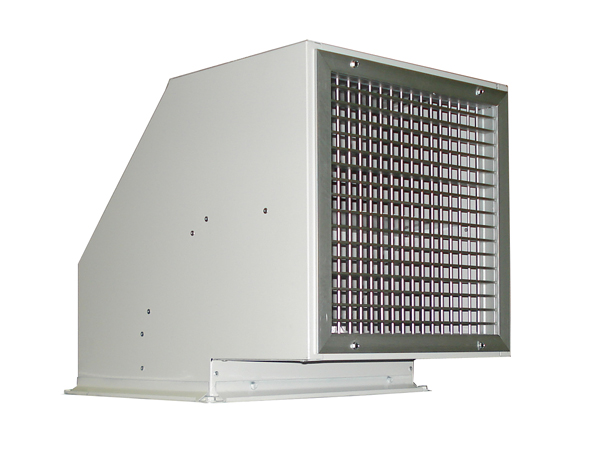 Centrifugal fan group driven by high efficiency motor IE3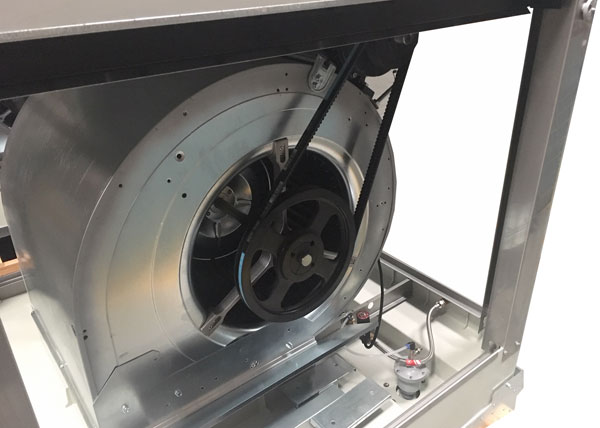 Polyamide covers to protect bearings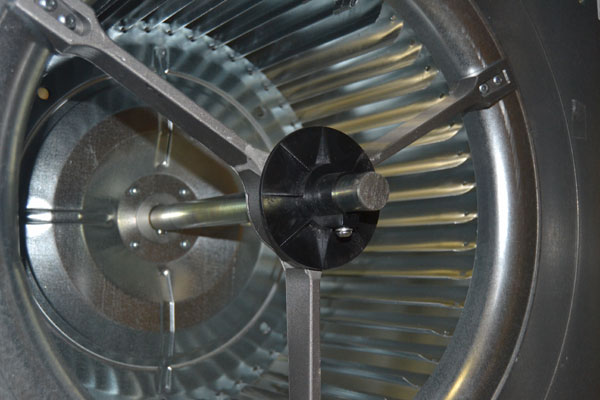 10m hose with quick coupling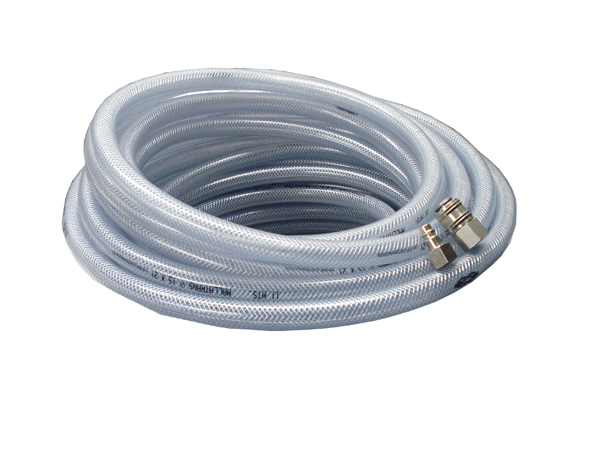 High performance water pump with external rotor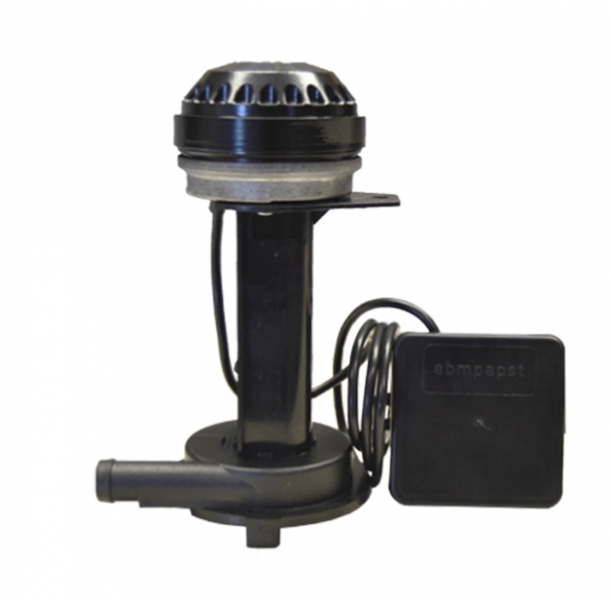 Filtering system to comply with BRC food regulations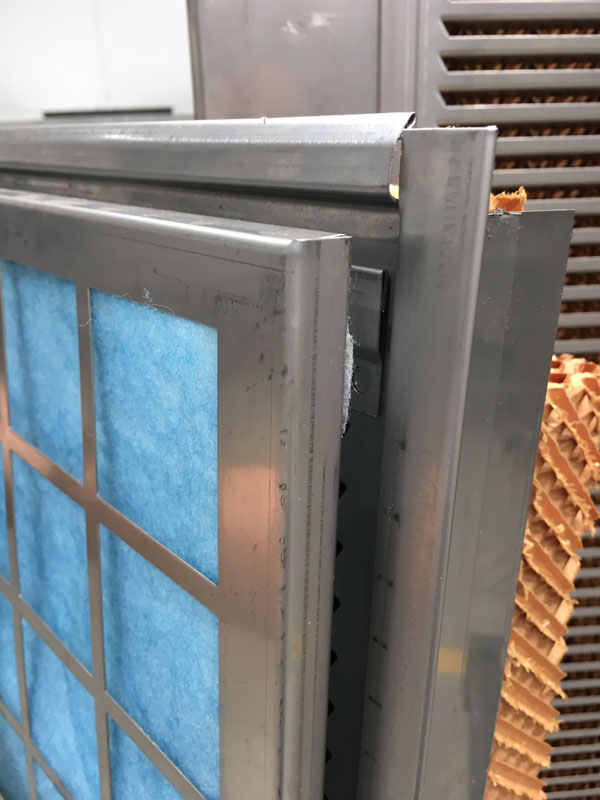 ¿Necesitas más información?
Rellena el siguiente formulario con tus datos de contacto. Nuestro equipo se encargará de resolver todas tus dudas.