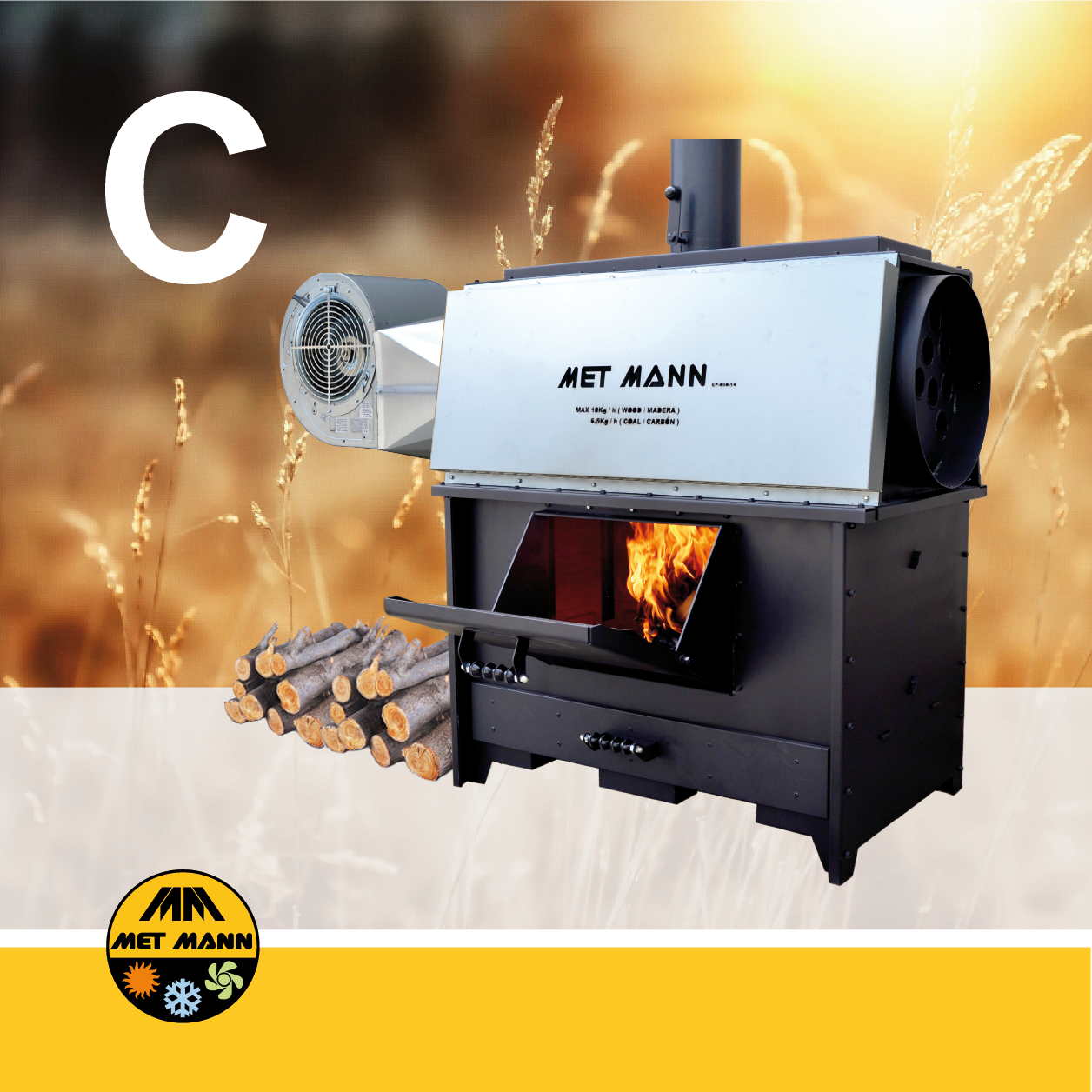 ECO POL industrial wood stoves are designed for fast and efficient heating of all types of industrial, agricultural and livestock premises.
The equipment incorporates a large combustion hearth where firewood or woody waste is introduced. Once the combustion is complete, the gases come into contact with a heat exchanger where heat transfer takes place with the air driven by a fan. The hot air is diffused in the room to be heated, obtaining a very fast and efficient heating system.
With our industrial wood stoves you will obtain a fast and efficient heating system, taking advantage of the woody waste produced in manufacturing tasks (wooden pallets, wooden boxes, cardboard boxes, etc.).
We have two models that provide a heat output of 50 and 100 kW that allow heating premises from 300 to 600 m2.
The installation of the equipment only requires a single-phase electrical outlet and a smoke outlet with a minimum height of 4m.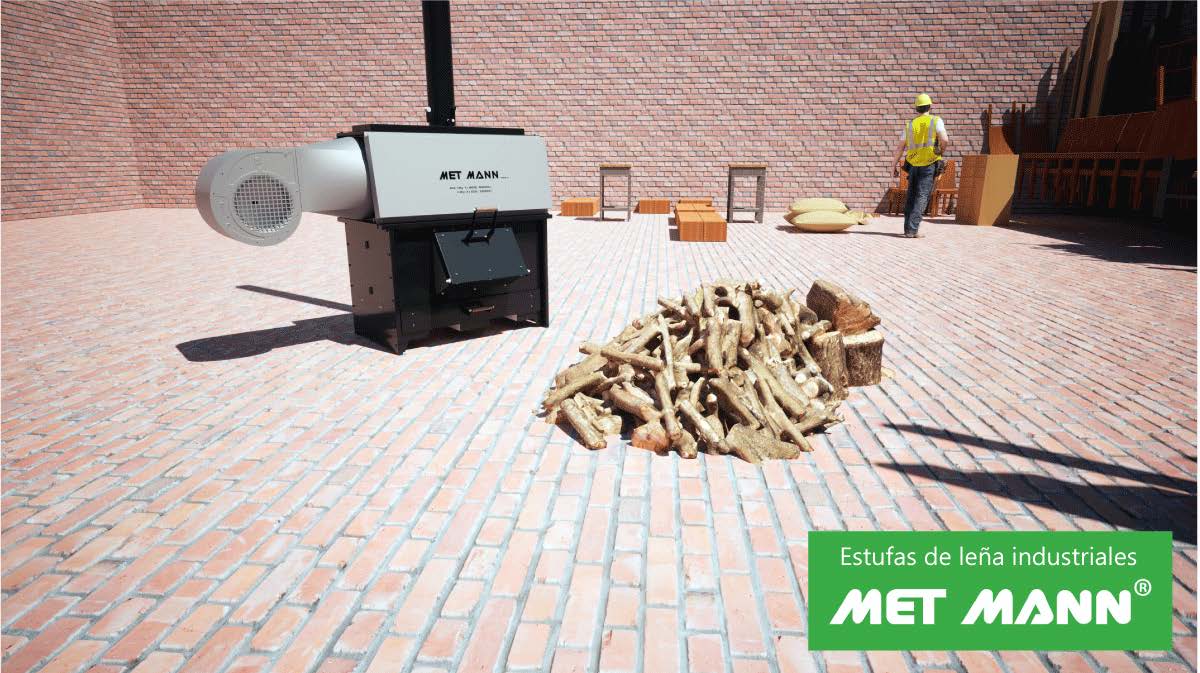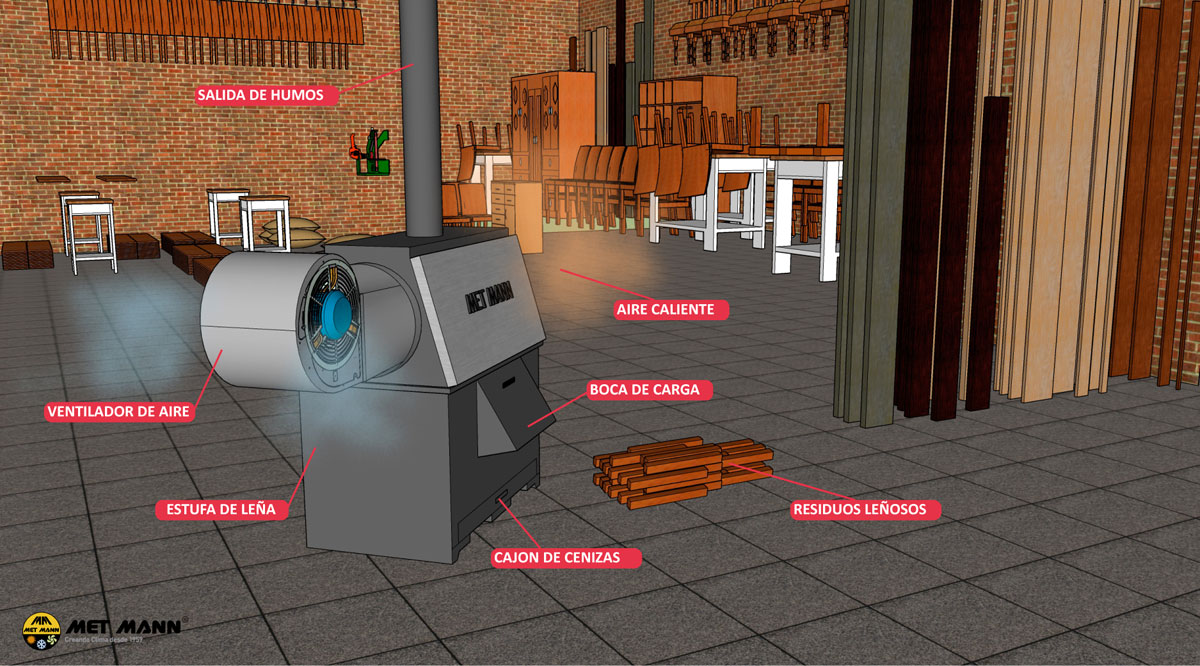 Video de funcionamiento de la estufa de leña EP-050-C
Yield greater than 80%.
Made of heavy gauge steel.
Large capacity combustion hearth.
Interior of the home in refractory bricks to avoid overheating in the areas most exposed to heat.
Combustion hearth grill in steel resistant to high temperatures.
Draft regulator applied to the smoke outlet.
Large ash collection drawer.
Reversible right or left hand air fan.
Electrical voltage at 230V/I/50Hz.
Its constructive form greatly facilitates its maintenance and cleaning.
Equipment with CE certificate.
Fan that allows air to be channeled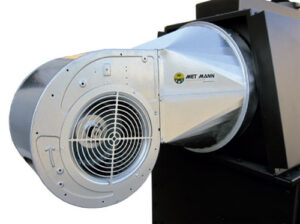 High performance heat exchanger

Combustion hearth with refractory bricks

Draft regulator in the smoke outlet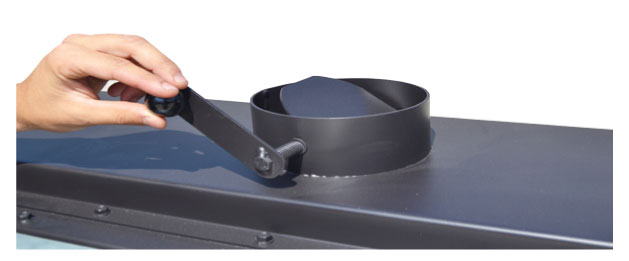 Large ash drawer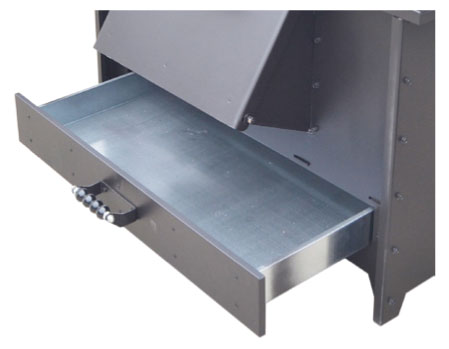 ¿Necesitas más información?
Rellena el siguiente formulario con tus datos de contacto. Nuestro equipo se encargará de resolver todas tus dudas.