MG 3000 BRUSHLESS - Large diameter ceiling fans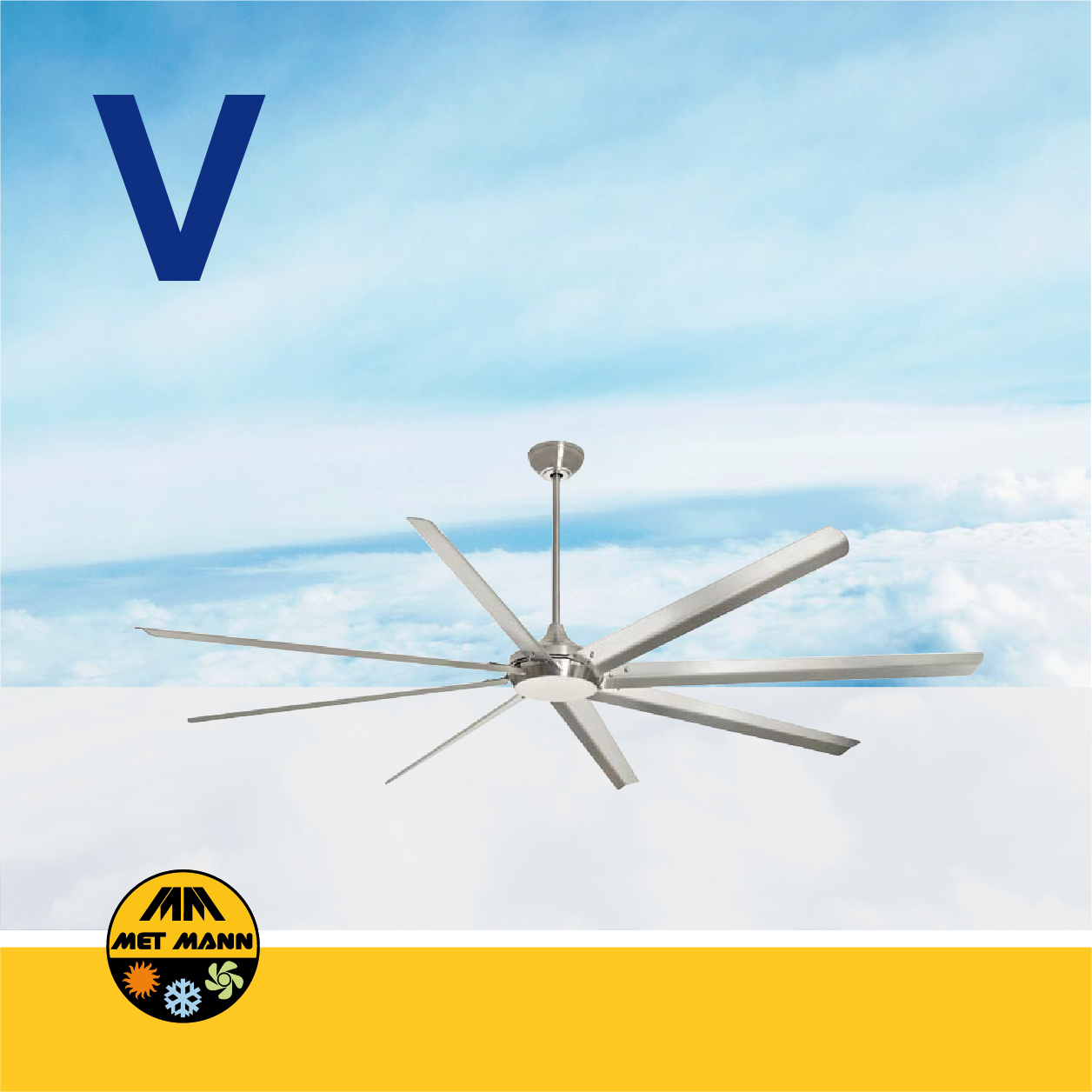 3m diameter ceiling fan with remote control and reversible
MG 3000 BRUSHLESS ceiling fans can be used to recover the stratified heat on the ceiling during winter and ventilate in summer, using the fan in winter allows us energy savings of up to 30%.
Its use can be commercial and / or industrial and its installation can be in ceilings from 4m to 10m in height.
The fans can be mounted individually with their remote control.
Summer operation
The cooling system consists of lowering the hot air located in the upper part from the ceiling with which the air conditioning systems have a more air return cold and increase their performance and in premises where they have air conditioning systems that allow for uniform ventilation equalizing the temperatures and getting a breeze of air.
Winter operation
In pavilions and industrial buildings it allows to balance the temperature obtaining an increase of floor temperature up to 25% without the need for a heating system.
Works carried out with this system have managed to increase the temperature at ground level to 4ºC.With air heating systems it allows us to obtain savings of up to 30% in fuel.
Steel body protected with epoxy paint.
8 aluminum blades to reduce its weight.
DC Brushless motor that allows very silent operation and better speed regulation.
Radio frequency remote control with wall bracket.
6 operating speeds.
Programmable disconnection timer (1-2-4-8 h).
Change of direction of rotation by means of the control knob.
Anti-fall safety cable.
Degree of protection IPX0.
Recommended installation height from 4m to 10m.
¿Necesitas más información?
Rellena el siguiente formulario con tus datos de contacto. Nuestro equipo se encargará de resolver todas tus dudas.