The two evaporative coolers installed provide a total 76,000 m3 / h to provide fresh natural air into the vessel by reducing the temperature and improving the comfort of their workers in addition to prevent damage to the machinery by extreme temperature.
The main advantages of evaporative cooling are:
– Energy saving up to 80% compared to other cooling systems.
– Constant renewal of indoor air by providing outside air.
– Low installation costs and maintenance.
– Much lower than other systems investment.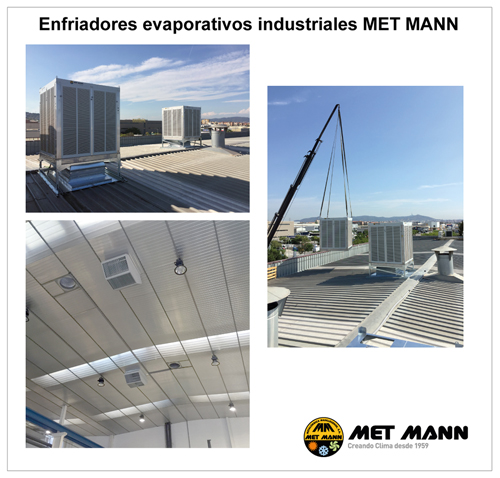 More information:
MET MANN
Tel. +34 93 851 15 99
C / Fontcuberta, 32-36
08560-Manlleu (Barcelona)
SPAIN
metmann@metmann.com