Air diffusers for evaporative air conditioners
A fundamental part for the correct operation of an evaporative cooling system is air diffusion and that is why at MET MANN we have developed a range of 3 and 6 outlet long-range air diffusers as well as a range of high induction.
Evaporative cooling or ventilation systems produce a large amount of air and selecting unsuitable diffusers can cause excessive noise level, blade breakage or incorrect air diffusion.
Our air diffusers are characterized by being robust and offer a special design and construction to avoid loss of air pressure and obtain the best diffusion and range performance.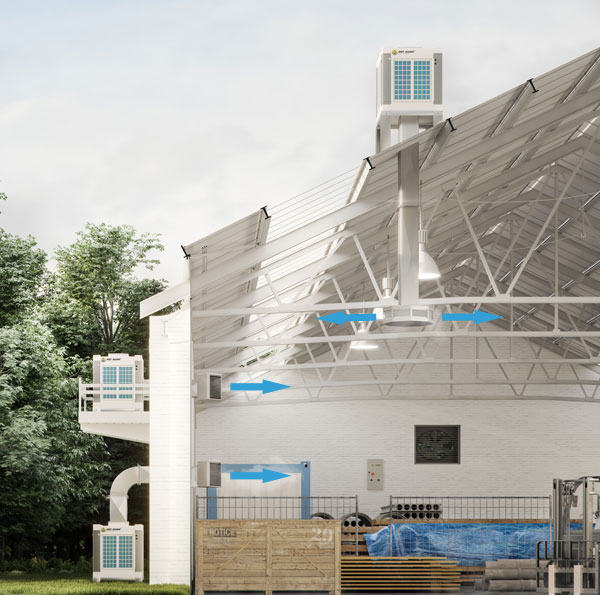 3-way air diffusers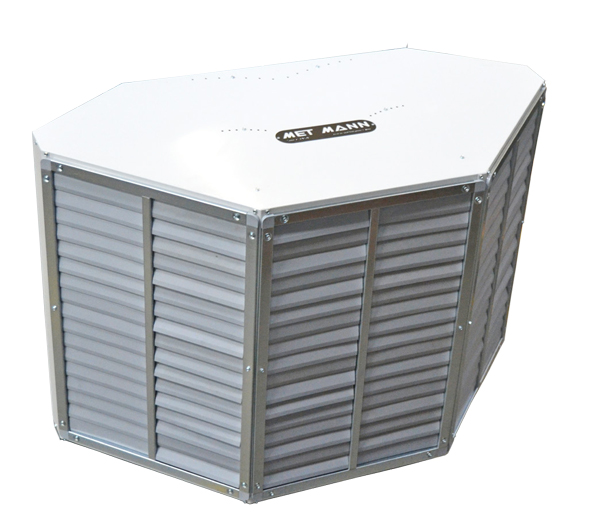 High-reach diffusers with 3-way air outlet.
- Admissible flows from 5,500 m3/h to 63,000 m3/h.
- Made of galvanized steel painted in oven-dried polyester powder paint in RAL 7035 gray.
- Simple deflection grilles with slats made of polyamide.
- Opening regulation from 0║ to 90║.
- Possibility of supply with double deflection grids.
- 30mm METU clamping frame.
Technical diffusion data: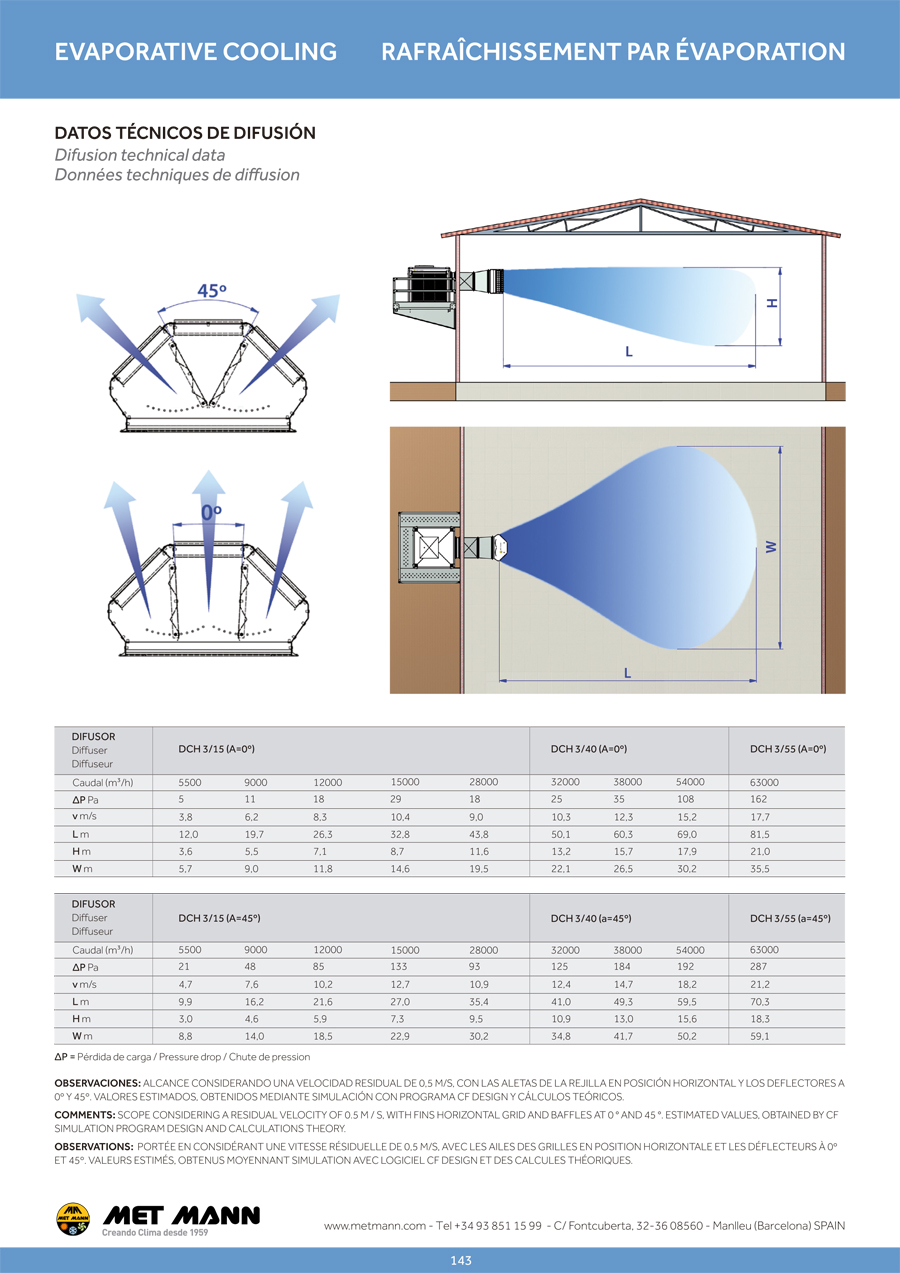 6-way air diffusers