M1/100 F- Silent bath extractor of 90/75 m3/h – With humidity sensor
Ultra-quiet bathroom extractor fan with high-quality humidity sensor for bathrooms and small rooms.
2 speeds

Programmable switch-off delay in 6, 12, 18 or 24 minutes.

Delay on connection 0, 45 seconds.

Moisture sensor with start and stop in: 70/60% – 90/80% – 80/70% – 60/50% HR

Rear shutter

Airflow (Max / Min): 90/75 m3/h

Propeller diameter: 92mm

Rpm (Max / min): 2650/2250 rpm

Electrical voltage: 230V

Electrical consumption (Max / Min): 9/5 W

Sound level (Max / min) at 3m: 30/25 dB (A)

Electrical connection cable: 4 x 1.5 mm2

Protection: IP 45


Maximum working temperature: 40ºC
Sound level of 25dB at low speed and 30dB at high speed.

Consumption of as much as 5W and 9W depending on the speed of the extractor.

High pressure available.

Compact dimensions.

Components made of high quality polymers.

High durability motor with protection against overheating.

Can be applied in ZONE 1 in bathrooms according to DIN VDE 0100-701.


Quick connectors for easy assembly.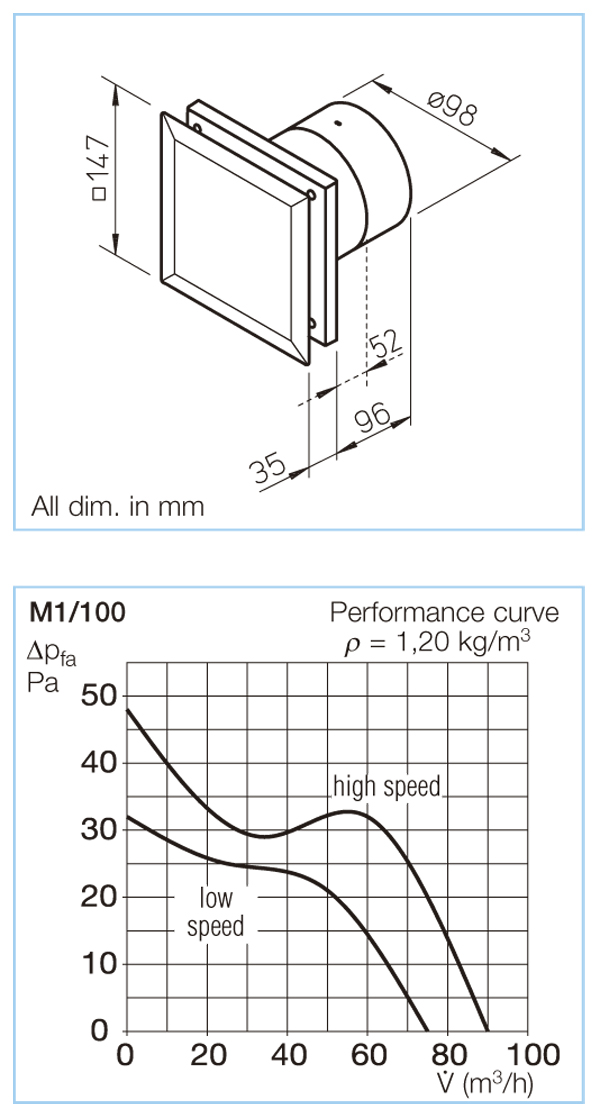 ¿Necesitas más información?
Rellena el siguiente formulario con tus datos de contacto. Nuestro equipo se encargará de resolver todas tus dudas.