The heating of small mechanical and automotive workshops is one of our specialties and today we want to introduce our hot air generator VE 18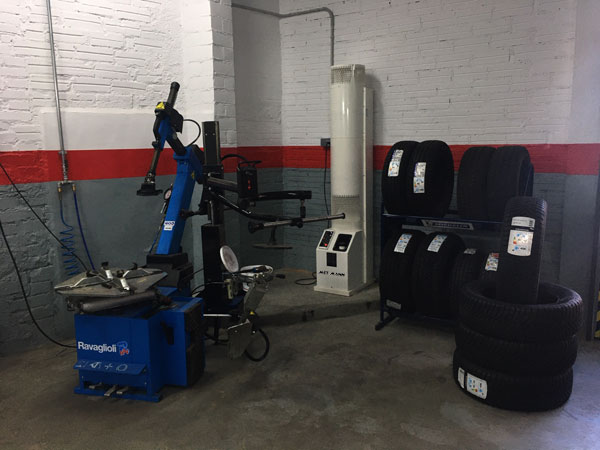 Our VE 18 hot air generator is a very compact device with integrated fuel tank, its 93% thermal efficiency makes this model one of the most efficient on the market.

For installation, only one smoke outlet and a single-phase electrical connection socket are required.

The equipment has an electrical control responsible for managing the operation and its safety against overheating.

Its operation is based on sucking the air from the room from the top and driving the hot air from the bottom of the equipment.
Operating scheme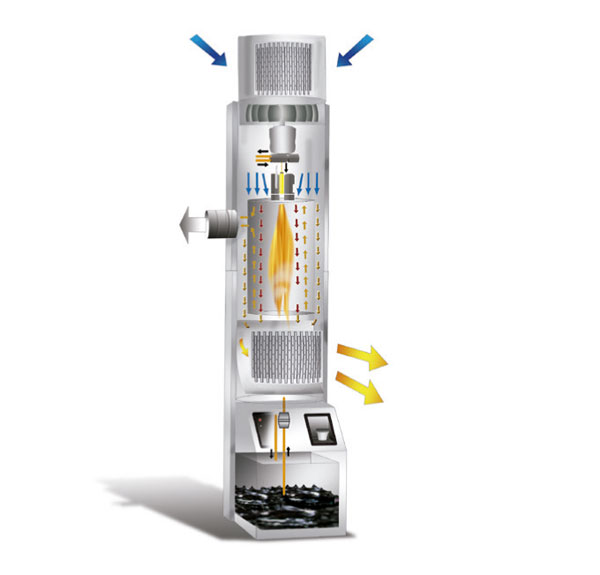 The equipment has a control panel where you can select the operating mode and determine the desired room temperature.

It has a fuel tank of 35 liters capacity that provides a range of 3-4 days and practical wheels for transport.
Control panel and fuel level indicator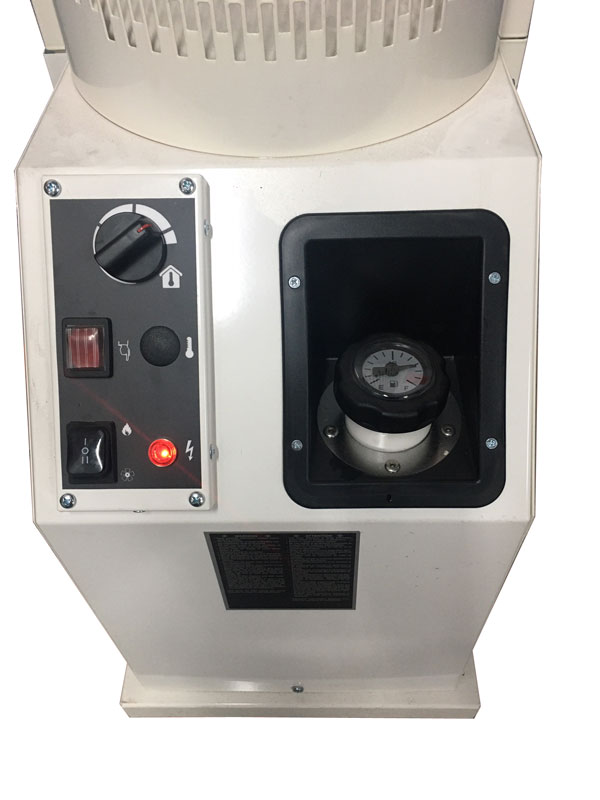 Main features

– Compact equipment that takes up little space
– Integrated diesel burner
– Winter function or fan only.
– Integrated room thermostat (5ºC to 30ºC)
– Silent radial fan
– 1.5m plug cable
– Combustion chamber in stainless steel
– High performance heat exchanger
– Preheating and post cooling of the combustion chamber
– Wheels for easy transport
Heat output: 18.2 kW
Yield: 93%
Air flow: 1,750 m3 / h
Thermal jump: 60ºC
Diesel consumption: 1.44 kg / h
Fuel tank: 35 liters
Electric voltage: 230V / I / 50Hz
Electric power: 400W
Smoke outlet diameter: 120mm
Dimensions: 553x370x1996mm
Weight: 70 kg
More information on Tel. +34 93 851 15 99