Evaporative coolers with filter traps sand for desert environments or with high levels of dust in the environment
MET MANN, has developed evaporative cooling equipment with sand trapping filters for environments where there is high contamination by suspended dust.
In this type of environment, it is essential that the air conditioning equipment have an adequate filtering system so that the treated air is introduced into the room completely free of dust particles.
The first batch of equipment manufactured with sand trapping filters has been supplied in Oman, specifically, the supply has been 20 units of our AD-15-VS model with specific flow and pressure performance to counteract pressure losses. of the installed filters as well as the losses caused by the air distribution ducts.
The materials used in its manufacture have been selected to avoid the corrosion caused by these types of harmful environments as well as the harsh waters that exist in the region.
Evaporative cooler with sand trap filter
The equipment has been equipped with sand traps made of stainless steel, in this way the air treated and introduced inside the premises will be free of heavy dust particles, safeguarding the health of employees and obtaining a clean and efficient evaporative air conditioning system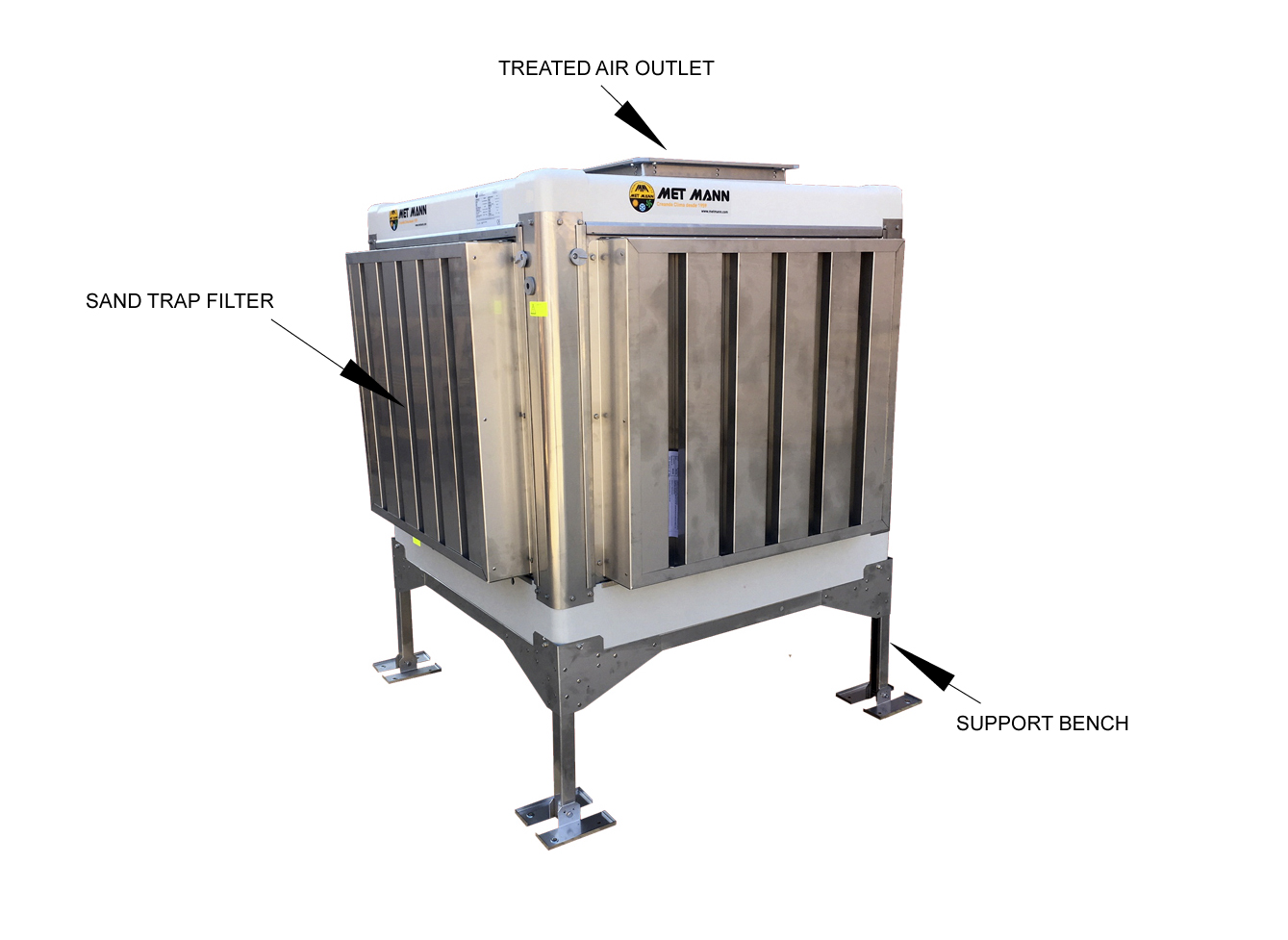 Sand trap filter with cooling panel
The sand traps filter is complemented by the cooling and humidification part, it is made of stainless steel and its constructive shape allows it to capture the sand inside and release it from the bottom.
The 100mm thick type 5090 cooling panel allows to obtain significant temperature reductions and increase the humidity of the treated air.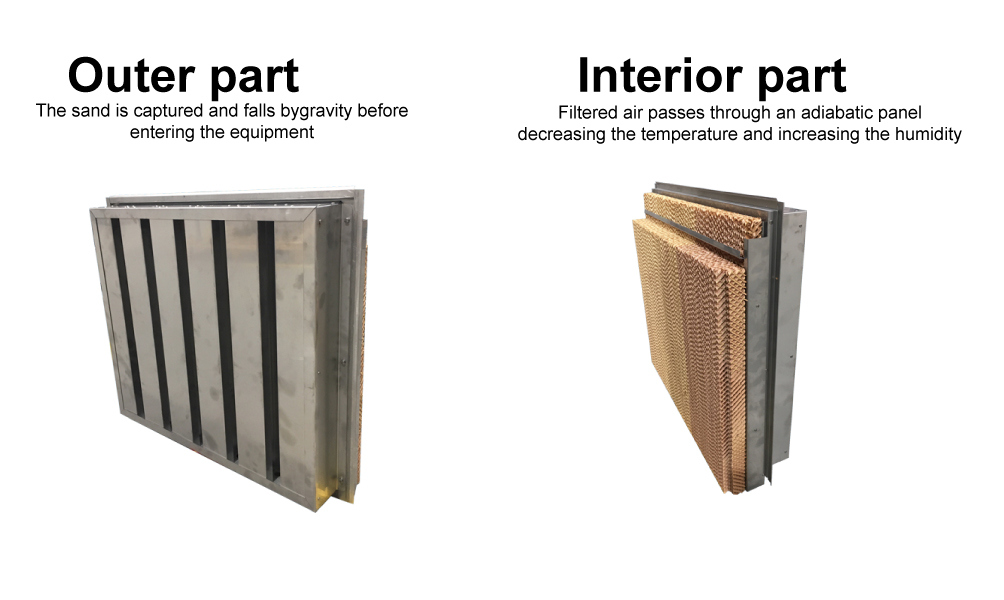 Installation example in Oman
Recently, 20 evaporative coolers of 15,000 m3/h with a sand trap filter have been commissioned for the air conditioning of an industrial warehouse where there was a significant problem with outdoor air pollution.
MET MANN, is a manufacturer of industrial air conditioning equipment with more than 50 years of experience in the sector, currently it is one of the main manufacturers of evaporative coolers, hot air generators, ventilation systems and drying process equipment .
More information on Tel. +34 93 851 15 99